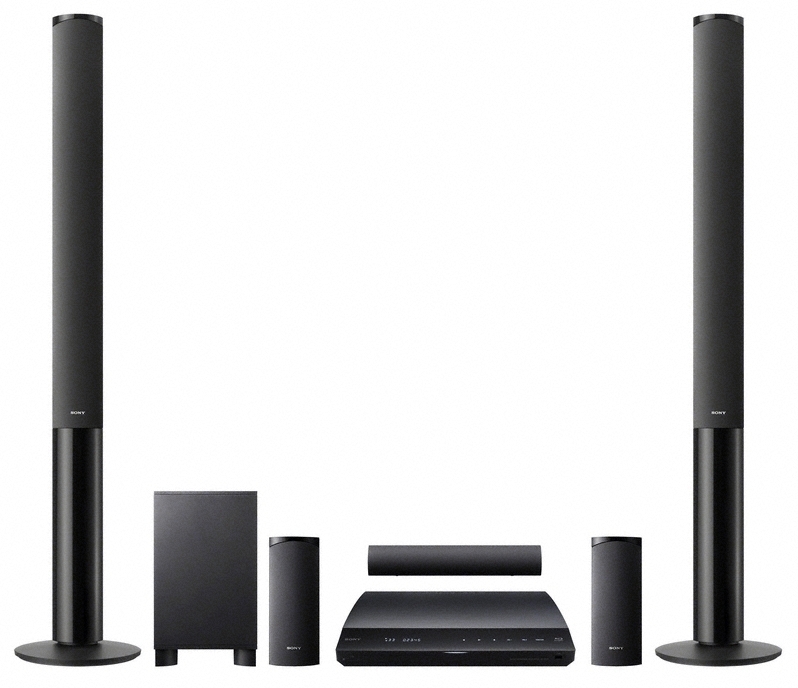 An excellent surround sound system would easily get onto the bucket list of movie buffs and audiophiles alike. After all, this is an imperative for a true cinematic or musical experience right in their family room. However, with the myriad of options available today, the common frustration that most shoppers face is how to choose a system that fits their needs. With the right information, ordinary shoppers can navigate through those options to single out an audio system configured to their situation.

Size of the Surround Sound System
Most often, the size of the home theatre dictates the size of the surround sound system. An excellent system must have enough power to fill the room with rich and crisp sound without too much distortion at high volumes. Here's how to pick between the different types of surround sound systems based size:
| Types | Description | Setup |
| --- | --- | --- |
| 2.1 surround sound | Also known as virtual surround sound, this system features one subwoofer and two speakers. This is the typical stereo system and isn't technically a true surround sound system. This audio system is good enough for small rooms. | The subwoofer and speakers are typically in front, directly facing the audience. |
| | Consisting of one subwoofer and five speakers, this is the most basic and possibly the most popular surround sound system. | To optimise this system, place the subwoofer at the front wall and the central-channel speaker above or below the TV and directly facing the audience. Front and left speakers are on both sides of the TV at ear height. Surround-sound speakers remain on both sides of the audience. |
| | This system consists of one subwoofer and five speakers. One additional rear speaker helps balance sound. | The additional rear speaker sits at the back wall directly opposite the central-channel speaker. |
| 7.1 surround sound | This system consists of one subwoofer and six speakers. Since most blockbuster movies and Blu-Ray Discs have this sound format, this system offers the best cinematic experience for people with a large room. | This system features the same setup as a 5.1 system with the two additional rear speakers situated at the back of the audience. |
Surround Sound Formats
Different receivers decode different surround-sound formats. Here's a look at the most common formats.
| Surround-Sound Formats | Number of Channels | Description |
| --- | --- | --- |
| Digital-Theatre Sound | 5.1 | Some DVDs and CDs have Datasat Digital Sound, or DTS, encoding. |
| Dolby Digital | 5.1 | This is the most common format in DVDs, HDTVs, some video games, and some satellite and cable TVs. |
| THX Surround EX | 6.1 | This can decode Dolby Digital formats and also enhances DTS and Dolby Pro Logic decoding. |
Other Factors to Consider
Aside from the size and format of surround sound systems, shoppers have many other options when configuring their own surround sound system. Here are two important considerations to keep in mind:
Wired vs. Wireless
Surround sound systems are available in both wired and wireless designs. Wireless systems use radio and infrared signals to transmit audio signals in lieu of wires.
| Designs | Pros | Cons |
| --- | --- | --- |
| Wired system | This system has more secure installation, superior sound, and is more affordable than wireless systems. | With difficult installation, wires are messy, and they may pose some safety hazards. |
| | This system has fewer wires in sight and a flexible and easier installation. | The cost is expensive compared to wired systems. |
Pre-Configured Sets vs. Separate Components
Shoppers also have the option of buying a pre-configured system or buying separate components and configuring them on their own. Pre-configured sets eliminate the risk of buying incompatible components. However, an audiophile who knows the ins and outs of an audio system will have more options if they buy and configure their own system. Buying components separately may also save the shopper some money.

Shop for Surround Sound Systems on eBay
Homeowners who are looking to enliven their home with a new surround sound system will find lots of options on eBay. To browse through different surround sound system listings, they can type "surround sound system" on eBay's search bar. Shoppers can opt to check out brand new or secondhand items by clicking the filters. Buyers can also go to the Electronics section, then click on TV, Audio & Surveillance and select Home Audio or Home Speakers & Subwoofers to find a surround sound system.
Before buying an item, shoppers should go through the product descriptions, images, and seller's feedback comments for each listing. Bargain hunters may also take advantage of discounts by regularly checking out eBay deals for the latest surround sound system on sale.
Real cinematic experience hinges a lot on the technical aspects of a surround sound system. Fortunately, ample research of the different audio systems available can get ordinary shoppers to buy something to their satisfaction.