Silicone Replacement Butons for 2 remote keys are available in twin packs. It is very Cheap way of fixing Worn Holden Commodore remote keys of VR,VS,VT,VU,VX,VY,VZ,WH,WK,WL,VN, VP,VQ models.

Designed and Made in Australia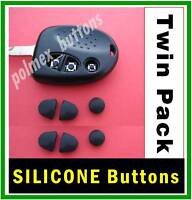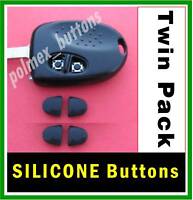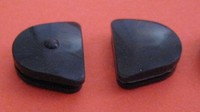 Fix your remote with Our Silicone Buttons . No reprogramming needed. No need to open remote. No electronic board swapping. No glueing.

If you remote key still works but buttons are badly cracked or worn simply buy Silicone Buttons not whole remote. Silicon Buttons will Save you Money and Time with very easy to follow replacing procedure.


Original buttons and some replacement buttons are made from elastomers that break down as they age. The oily substance that is released over period of time clogs up switches in remote and makes it difficult to use.

Check our Feedback for total sustomers satisfaction comments. We introduced Silicone Replacement Buttons to the market 2 years ago so we tested them very well..

Our Buttons are made from German, medical grade LSR Silicone, the Only Silicone that does not degrade over period of time .

You can trust quality of our well tested Truly Australian product invented, designed and manufactured by West Australian company.


Simply follow very easy replacement procedure as below :
1. Remove old, worn through buttons accessing it from outside of remote (DO NOT open remote!)

Hardened, old rubber buttons can be warmed up/softened with hair dryer set on low heat. This will make rubber more pliable.Old buttons can be removed in one of the following ways:
by tearing out a hole in the middle of the button until most of the micro switch is exposed or

cutting it out with scalpel, stanly knife or side cutter to uncover switch (be careful not to damage remote by cutting too much of the rubber)
2. Clean key shell from old rubber button remains.The old buttons are connected inside with a flat piece of plastic, which doesn't have to be removed if glued. If it's loose, push it gently inside shell.

3. Press fit new silicone buttons right over bare switch. No gluing needed. You may need small flat screwdriver to push buttons in. If buttons don't fit properly, remove it, clean shell again and re-fit it.

4. Test your remote with the new buttons fitted in. Once button replacement is finished, remote is ready to use.