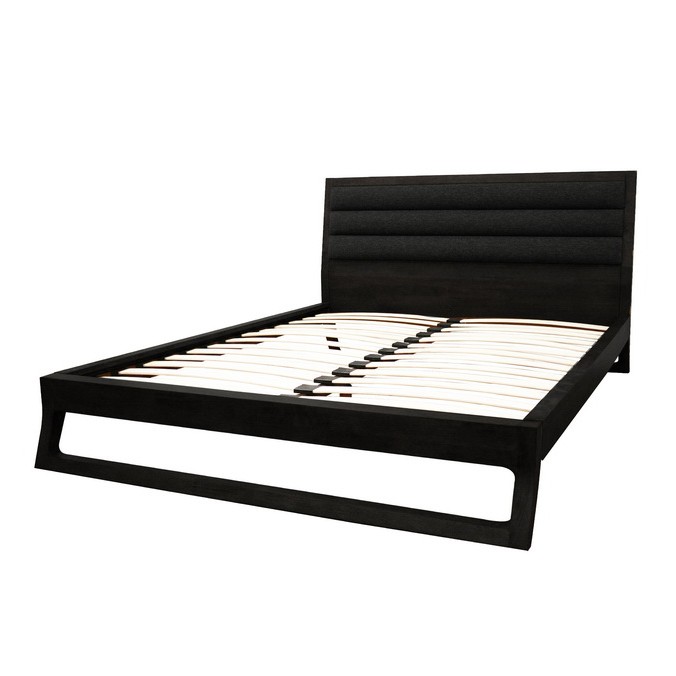 Almost everyone knows that having the proper bed is part of the recipe of getting a good night's sleep. Clocking in at least eight hours gives the person enough energy for the entire day. It is no wonder then that people invest in high-quality bed frames and mattresses. Unfortunately, bed frames like these can be quite costly, especially when purchased as a long-term investment.
The good news is there are a lot of used bed frames available on the market. Those who have a tight budget should consider purchasing these online or from speciality retailers. Buyers who are serious about finding the best pre-owned bed frame should be able to distinguish between the different types and materials. Furthermore, they should know how to evaluate used bed frames properly to ensure they get the best value for their money.
Overview of the Bed Frame
Beds are used primarily to sleep and and relax. While it is often mistaken for a single piece of furniture, a bed is actually made of different parts that need to be assembled before use. One of these components is the bed frame whose primary function is to elevate and extend the life of the mattress. In fact, because some users scrimp on the bed frame, some mattress manufacturers require a bed frame and box spring set or else suffer a void warranty. Extra storage space is also another reason why people choose to get a bed frame. Because most bed frames lift the mattress at least 12 centimetres off the floor, it is a great way to keep shoes, boxes, and other items out of sight.
Bed Frame Sizes
Bed frames come in a wide variety of types, most of which conform to a particular mattress size. Below is a brief description of the different ones using Australian sizing.
| | |
| --- | --- |
| Frame | Australian Mattress Size (centimetres) |
| | 92 x 187 |
| Single Extra Long | 92 x 203 |
| | 106 x 203 |
| | 137 x 187 |
| | 153 x 203 |
| | 183 x 203 |
Selecting the bed frame size depends on a number of factors such as the size of the existing mattress or the room. Because single-, double-, queen-, and king-size beds have different dimensions depending on the country, make sure to get the exact measurements in centimeters.
Bed Frame Configurations
Apart from the standard sizes, bed frames also come in a range of configurations. Below are some of the popular configurations that come with a frame.
| | |
| --- | --- |
| Type | Description |
| | Bed frames of the same size that are placed on top of the other; supported by poles and pillars; includes railing at the top bunks so people do not fall; maximises floor space; typically used in children's rooms, dormitories, ships, and more; may also be made from varying frame size with the largest one at the bottom |
| | Resembles bunk beds except without the lower bunk; gives the user space for desk, storage, and other furniture; comes with ladder for access to the bed |
| Platform | Also referred to as a cabin bed; has a raised base characterised by a solid, horizontal frame; wooden slats or a criss-crossed lattice pattern used to support the mattress; predates the modern box-spring mechanism |
| Captain | Shallow box frame that houses the mattress; drawers and storage compartments on one or both of its sides; also referred to as a cabin or chest bed |
| | Normally used for guests; easy to store; frame folds along with mattress when not in use; made from wood or metal |
| | Two beds in one; space saver; top bed looks like a standard bed; bottom bed is marginally smaller; slides out from underneath the top bed; lower bed frame may also be converted to storage if mattress is removed |
Selecting the bed depends entirely on individual preferences and space requirements. Unless constrained by budget or space, most people opt to purchase the largest and most comfortable bed possible.
Bed Frame Material
Bed frames may be purchased in various materials. The following is a brief description of the differences between wood or metal.
| | |
| --- | --- |
| Material | Description |
| | Sturdy, dependable, no sharp edges; child-friendly; held up by wooden legs; built higher than the typical metal frame; more storage space; durability and price depends on type of wood |
| | Budget-friendly; sits on wheels or casters; may corrode and rust over time depending on metal; needs to be painted with anti-corrosive coating every couple of years; may have sharp edges dangerous to children; raised edges that keeps mattress from slipping |
While there are many advantages and disadvantages to the different materials, it all boils down to its quality. Particle wood and plywood, for example, is not as durable as oak or pine. As for metal frames, it is best to choose stainless steel ones.
How to Buy a Used Bed Frame
The first thing to consider when evaluating a used bed frame is if it fits the current interior design. For those who are still designing their bedroom, guest room, or children's room, it is helpful to have a general idea of the kind of decorative look that one wants. For instance, ornately decorated wooden bed frames may be out of place in a minimalist zen room. Since the bed is often the centrepiece of any room, it can make or break the interior decor.
Next, think about the person using the bed. A tall person may find it difficult to get into a bed that is close to the ground, while a short person may find a bed that is too high to be awkward to use. Another thing to consider is the person's medical condition. If back support is required, make sure to get a bed frame that can adequately support heavy orthopedic mattresses.
Thirdly, shoppers should consider the space that they are working with before making a decision. Bed frames that are too large can make the room appear smaller. Get a bed frame that is proportional to the room. Keep in mind, however, that the larger the bed, the more comfortable for the sleeper.
Lastly, take a look at the condition of the bed frame. For wooden frames, look for missing slats, water damage, and scratches. When it comes to metal frames, on the other hand, look for signs of corrosion. For both materials, inspect carefully for missing parts especially if it is an adjustable or folding bed frame.
Shopping for Used Bed Frames on eBay
Looking for a used bed frame on eBay is quick and easy. Type "used bed frame" on the search field found on the eBay homepage and run the search. This can turn up hundreds or thousands of product listings that may be narrowed down based on item location, price, and condition, among others. If you are looking for bargains on new products, you can also check out on eBay's deals on bed frames. Those who are thinking of buying a used bed frame may want to buy from sellers within their area. Not only do you get to evaluate the item before purchase, you also get to save on shipping. Make sure to purchase bed frames from sellers with feedback scores of 99 per cent and above.
Conclusion
With people spending the majority of their lives sleeping or relaxing in bed, the bed frame easily becomes one of the most important pieces of furniture that a person ever buys. It is no wonder that people make sure to invest in a high-quality bed frame. Bed frames come in sizes like single, double, queen, and king, among others. They also come in a variety of types like bunk, loft, platform, captain, folding, and trundle bed frames. As for material, bed frames normally come in wood, leather, upholstered, or metal. When purchasing used items, it is always helpful to evaluate them carefully to make sure one gets the best value for his money. Those who are looking to save money on pre-owned, high-quality bed frames should consider making this purchase on eBay.