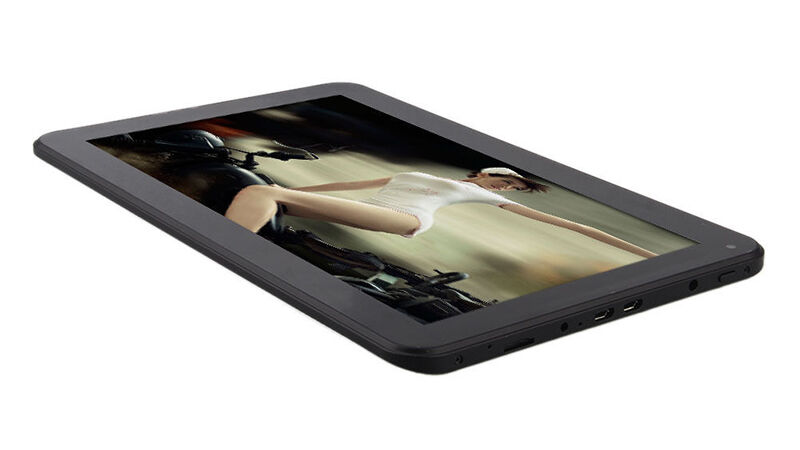 Tablet PCs fall in between a laptop and a mobile phone in both size and functionality. Tablets are portable and have a user-friendly touchscreen interface. The many popular uses of tablets include reading eBooks, sharing photos, and viewing movies while on the go.
Tablets can connect to the Internet using both mobile networks, 3G and 4G, and Wi-Fi. Many users choose to connect their tablets to a mobile phone data plan, just like a smartphone, in order to have consistent access to email and the Internet.
Those who do not need the full computing capability of a PC will enjoy the cost savings of purchasing a tablet rather than a notebook PC or a laptop. Tablets provide some of the most common functions and features required by today's computer users, including staying in touch with friends and family via email and social apps, as well as playing games, keeping up with the latest news, and watching movies.
Tablet PCs vs. Notebooks and Laptops
Notebooks, laptops, and even desktop PCs have more computing power than a tablet. For users who are heavy gamers, or who must perform tasks such as video editing, a tablet may not be the best choice.
However, the operating system on a tablet tends to be much simpler than on a laptop or notebook. This can mean ease of use, but can also mean fewer opportunities for customization and less control over the system.
Documents can be shared across devices such as notebooks and tablets. Many business users have therefore found that tablets can enhance their productivity by allowing for last-minute or spontaneous changes to documents and presentations.
Many computer users find a small, lightweight tablet to be the best choice for mobile computing, including checking emails or browsing the Internet.
Top Tablet PCs
There is a variety of tablet PCs on today's market, but the following five are widely considered to be the best.
Samsung Galaxy Tab S
This popular tablet is in the mini class, but there is nothing mini about this device. The Samsung Galaxy Tab S is an Android tablet that appeals to many because of its power, high-def display, and slim design.
Apple iPad Air
Many reviewers consider the iPad Air to be the gold standard in the tablet PC market. The sleek design, high-speed processor, anti-reflective screen, and the newly upgraded front and rear cameras have kept the iPad Air at the head of the pack since Apple first introduced the tablet.
Microsoft Surface Pro
Microsoft has marketed the Surface Pro as a laptop replacement, but reviews are not so quick to agree. The 12-inch display, keyboard, digital pen, and kickstand are all appealing features available on the Surface Pro, but most agree that it is still a tablet, not a laptop replacement.
Nvidia Shield Tablet
Gamers are familiar with Nvidia products because of their top-notch graphics and gaming performance features. The Shield runs on the Android operating system, which means apps can be downloaded via Google Play. The Shield is also one of the more affordable players in the tablet PC market.
Amazon Kindle Fire
The Kindle took the tablet market by storm after starting out primarily as an eBook reader. The Kindle is known for its sharp screen graphics and light weight. The drawback to the Kindle is that it is not integrated with the two big app stores, the iTunes Store and Google Play.
Tablet PC Accessories
There is a large market for tablet PC add-ons and accessories, which helps to improve usability and productivity. Here are a few of the more essential items:
Tablet Case
Protecting their investment is a priority for many users. Tablet cases come in many styles--some simply protect the touchscreen, while others guard against damage from collisions or water spills. Still others make it easier to use the tablet by providing an easel-type stand.
Car Charger
For those who often use their tablet on the go, a car charger will likely be a necessity. Most plug into an existing lighter outlet. Newer cars provide specific outlets for car charging kits.
Keyboard
Not all tablets accept an external keyboard. Those that do may have a USB port for a keyboard or connect via wireless or Bluetooth. A full-sized keyboard attachment can greatly improve ease of use and productivity with a tablet.
Tablet PCs are a terrific middle ground between a small smartphone and a laptop. A tablet is much lighter and more portable than a laptop, yet some models provide enough capability to supplement a laptop when the user must be mobile. All of these products can be found in brick and mortar shops or at various online retailers.