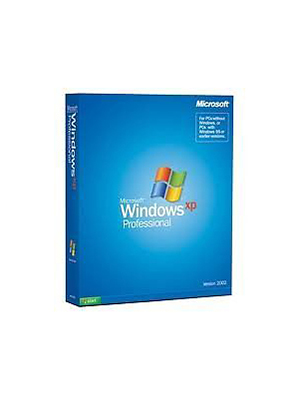 Operating systems allow the average user to take full advantage of their computers or mobile devices without having extensive knowledge about inputting commands. Understanding what an operating system is and the features of the different operating systems available allows computer and mobile device owners to make the most of their desktop, laptop, tablet, or mobile phone.
Different Computer Operating Systems
Operating systems are used to manage all the applications and programs found on a device. While many computers come with an operating system already loaded, it is possible for users to utilise an alternate operating system. Transitioning to an alternate operating system often requires background knowledge related to installing and configuring the selection. Once the operating system is installed and set up, an interface allows users to click on icons, which easily open the desired programs. Here are the common operating systems.
Windows
The Windows operating system is used on computers manufactured by Microsoft. Computers are sold with the latest version of Windows already installed, but older systems can sometimes be installed for users who would prefer different features. Windows transitioned into a platform similar to those used on mobile phones and tablets with Windows 8. A main screen allows users to choose from a variety of applications. The traditional desktop screen can be selected from this menu. Business applications that are compatible with Windows are available through Microsoft, and the fact that Windows is a widely used operating system means that business users are more likely to encounter clients and vendors who use Windows.
Apple Operating Systems
Apple computers typically use the OS X operating system, formerly called the Macintosh OS. The aim of operating systems run on Apple products is to keep the center of the desktop clear of icons. Users can select programs and applications on a bar at the bottom of the desktop. Navigation tools are also available at the top of the screen. The design is intended to promote productivity by minimising distractions while ensuring that necessary programs can be accessed. OS X users typically require less user support than Windows users.
Linux
Linux is an alternate option for users who are more computer savvy. This operating system generally needs to be installed on a device by the end user, although there are some laptops that come with Linux pre-installed. There is no standard setup for the desktop when Linux is used. Instead, users have the option to design a desktop that meets their needs when it comes to organising icons and ensuring that programs and applications are easily accessible. Linux requires fewer updates than other operating systems and is generally more secure partially due to the fact that it is not as widely used as Windows or Apple operating systems.
Different Mobile Device Operating Systems
Mobile devices, including phones, and tablets, use different operating systems than computers. These common operating systems are pre-loaded on mobile devices, depending on the manufacturer of the device.
Android
Smartphones and tablets that are not manufactured by Apple typically use the Android operating system. Features of this operating system include messaging and Web-browsing icons on the main screen of a mobile device. Phones also feature voicemail, contacts, and call icons on this screen. Android devices typically sync with a user's Gmail account once they have signed in with this account, so contacts, calendar information and other data is automatically available on the phone. Many of the features of Android devices are grouped under icons like Settings, so users will have to take some time getting to learn where these features are found.
iOS
People who have iPhones or iPads will use iOS to navigate their devices. The streamlined menu design is intended to keep applications easily accessible. Folders can be created to group apps together for users who would prefer to keep their screen more organised. Instead of grouping features under headings, Apple keeps their features in separate locations to make it easier for users to find them without having prior knowledge of the operating system. The Apple Store allows users to search and browse through over 350,000 apps.
BlackBerry
BlackBerry devices tend to be geared more toward business use. For example, icons for email and schedulers are prominent. BlackBerry was the first mobile manufacturer to offer a QWERTY keyboard, and a keypad that appears on the screen continues to offer this feature. Devices using this operating system also offer features that make it easier to share videos and photos via social media. Users can group related pictures or videos together to post on social media websites directly from the mobile device.
Conclusion
The computers, tablets, and mobile phones that people use on a daily basis would be nearly impossible to navigate without operating systems. The ease of use of each system is often an objective determination, and choosing an operating system from an online retailer is a simple process.