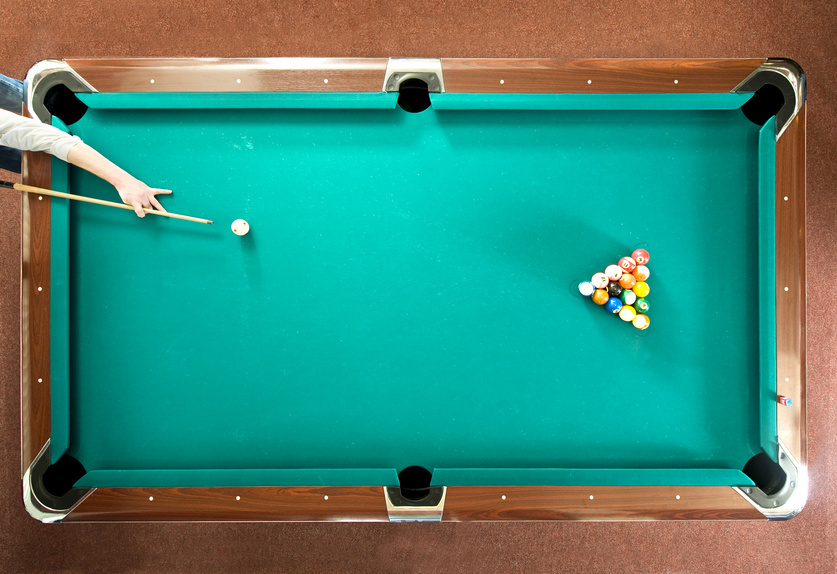 When considering buying a pool table, several different types are available, ranging in both quality and price. For a top quality pool table, a slate pool table is the best option. Offering several benefits over other types of pool tables, buyers also have the option of choosing between English and American slate pool tables, ball return or drop pocket slate pool tables, as well as considering a slate pool dining table.
Benefits of Buying a Slate Pool Table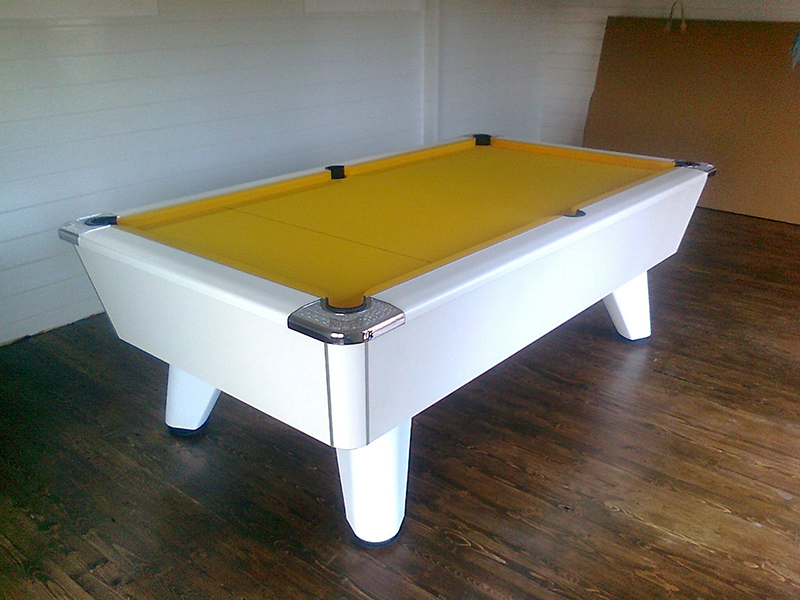 A slate bed pool table is considered to be the best quality pool table available. Using natural materials, slate bed pool tables offer a number of benefits over marble bed pool tables and wood bed pool tables. A slate pool table provides a consistently smooth, flat playing surface that ensures a clean, straight roll of the ball. Slate is far less likely to warp than wood bed pool tables often do in different temperature and environmental conditions. Slate pool tables are the most expensive tables available. For someone who wants to spend a little less, there are slatron pool tables available. Slatron is a synthetic slate material that offers similar benefits to natural slate, but does not offer quite the same level of quality as a natural slate pool table.
Decide Between an English Slate Pool Table and American Slate Pool Table
English pool tables are usually smaller in size than American pool tables, either 6-foot or 7-foot in size. English slate pool tables user smaller balls and have smaller pockets. American pool tables tend to range in size from 7-foot up to over 9-foot. American pool tables have wider corner pockets but have narrower centre pocket openings than English pool tables.
Ball Return or Drop Pocket Slate Pool Table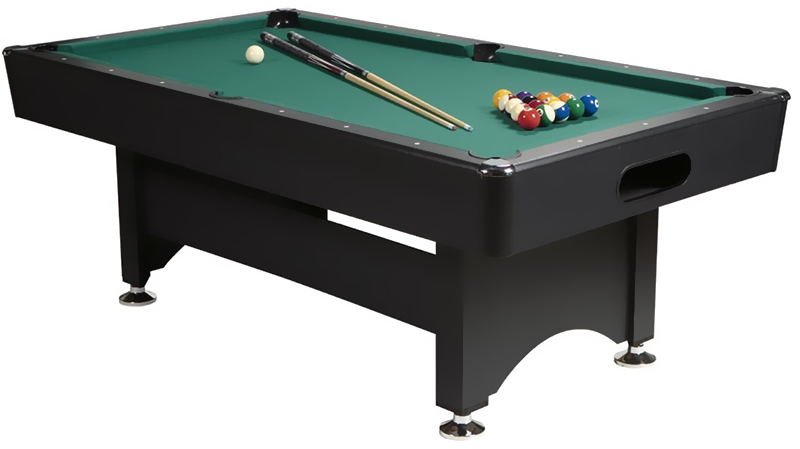 Drop pocket pool tables are the most common type found in homes. The balls simply drop into net pockets once potted. At the end of the game, the player collects balls from each of the pockets to restart a game. Ball return pool tables are often found in pubs and pool halls. Once the balls are potted, they roll to one central location under the table top. Drop pockets are common on American pool tables.
Consider a Slate Bed Pool Dining Table
A pool dining table is a popular choice for those who do not have a spare room to keep a pool table. Pool dining tables are cleverly designed to work as a dining table, using a table-top surface placed over the playing surface for dining. The legs and base are carefully shaped so people can easily sit on dining chairs around the table.