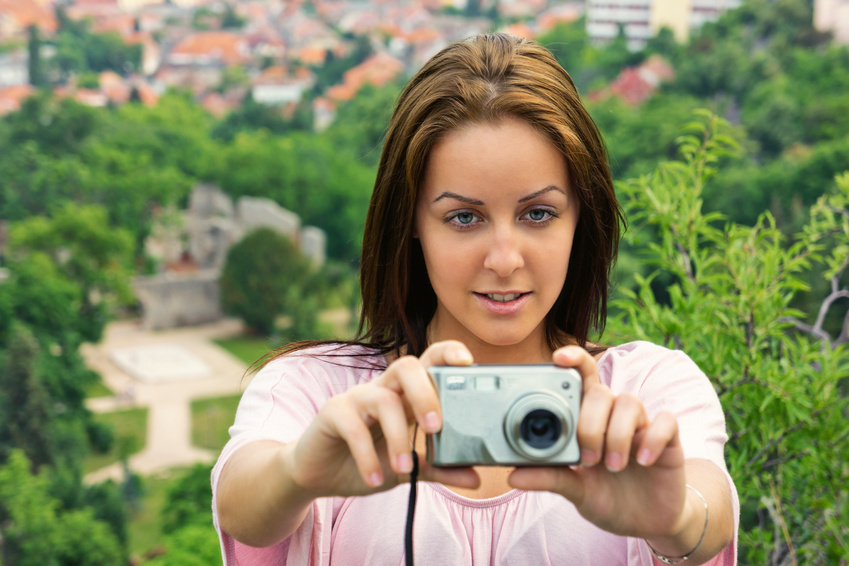 Thanks to technology and advancement in digital photography, buying compact cameras does not cause much of a dent in the wallet. On the flip side, so many types and brands of compact cameras are flooding the market these days that consumers often get confused.
Also known as a point-and-shoot or digital camera, compact cameras are one of the most common cameras that people use to take photos and images with. They feature a screen that displays the object to be photographed and a host of other buttons for its other functions. Pictures are stored on a memory card, which can also be transferred to a computer or uploaded online.

Features and Specifications of a Compact Camera
Price tag should not be the sole consideration in buying a camera. Shoppers should also look at the specifications and features of the camera to arrive at a sound buying decision. Here's a look at specifications and features to consider when shopping for a camera.

| Features and Specifications | Description |
| --- | --- |
| Mega pixels (MP) | This measures the maximum picture resolution that the compact camera can take. Contrary to conventional thinking, cameras with higher mega pixels are not necessarily higher-quality than those with lesser MP. They just provide detailed images on larger photo prints. For people who are fine with normal-sized prints, a 7MP camera should be good enough. |
| Optical Zoom | This feature enables the photographer to take a picture of a faraway subject. For better image quality, an optical zoom is preferable than digital zoom. |
| Focal Length Range | This measures the camera's field of view in millimetres. The longer the range is, the higher the magnification and the narrower the scene that can be captured. Most affordable cameras have 35mm focal length while good ones generally start at 28mm. |
| Battery Life | Older and cheaper brands of camera mostly use AA batteries, but consumers have to replace them often. For this reason, cameras that come with rechargeable lithium battery are the better option. Aside from that, they generally have longer battery life. |
| Image Stabiliser | Blurred pictures are the bane of any photographer's existence. This feature helps prevent that. It is also useful when shooting images in low light conditions. |
| Start up Time / Shutter Lag | Most often, the best shots happen at the most unexpected moments. To capture this, cameras should be fast to turn on the power and take the first shot. |
| Size and Weight | Smaller compact cameras tend to be lighter and very easy to carry around. However, they also have smaller buttons and do not have manual controls, which limits their flexibility. It is important for consumers to decide if they are willing to drop some functionality in favour of portability and price. |
| Video Capabilities | For people who want to use their camera for taking videos, video capability is important. A camera that can capture 1080p HD video will be able to record high-quality, smooth-looking videos. |

How to Buy Affordable Compact Cameras
If price is the deal breaker when it comes to shopping for a compact camera, here are a couple of tips to buy an excellent camera at a good value.
One can buy a camera that is bundled up with a memory card and other accessories. Sometimes buyers can save money by purchasing bundles, because buying accessories separately could cost more.

Shoppers should compare cameras first. Smart shoppers do not buy impulsively. With so many online reviews available, it's now easy to make some comparisons on different cameras before deciding on one.

Buyers can check out older models. Instead of checking out the date when the camera was released, consumers should be more mindful of the features and specifications. Sometimes older models may have the same features and they are available at a lower price.

Shopping for an Affordable Compact Camera on eBay
Browsing through eBay's extensive listing of compact cameras will allow shoppers to quickly review and compare cameras of different brands and types. To do this, they simply have to click on Electronics on eBay's homepage, then choose Cameras & Photography. They can refine their search by using some filters as to the brand, type, condition, and optical zoom of the camera. Alternatively, if they are already eyeing a specific brand or model, they can type it into eBay's search bar and hit the "Search" button. For smoother transaction and better deals, buyers should check the camera's description and seller's feedback. Seller's contact information is also available should they need more information on the listing.