Get a Multi-Purpose Window Mount for Yourself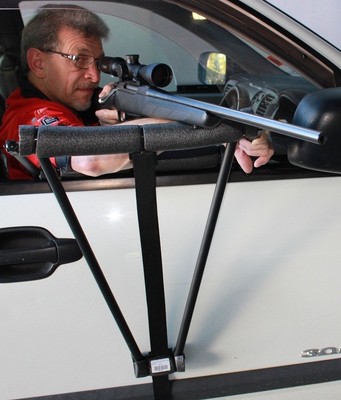 Do you feel that your shots aren't accurate enough? There are several factors that determine the accuracy of a shot, among them is the stability of your base at the time you take the shot. Most hunters take shots when standing up, but for some, it is better to be seated or even lying down when taking the shot. If you fall into the latter category, buying a multipurpose window mount could be a great idea.
The window mount is fixed to the window of your car. Along with the window mount comes a rifle rest on which you can keep your rifle when taking a shot. Since you are going to be seated and your rifle will be stable when you pull the trigger, there is a good chance that your shot will be on target. This is a great tool to practice your shooting. Moreover, you can take it with you on your hunting trip if you are not a fan of hunting on foot.
That's right, you can sit in the comfort of your vehicle and shoot at the animals. You don't have to get out and trail the animals on foot. This is a great option if you are heading to an area where the surroundings are considered too dangerous to hunt on foot. So, it makes all the more sense for you to get a window mount with a rifle rest. The great thing is that you can get one for yourself at an affordable price!
CLICK HERE
to purchase a window mount