Nike Air Max 1: Introducing a Window to the Sole
We all need air–Nike Air, that is. The brand is known for its Nike Air technology, but the public got to visually see that air in action in 1987 on the Tinker Hatfield-designed Nike Air Max, later renamed Nike Air Max 1. The style's initial launch in the now-classic University Red/White/Grey colourway offered fans and collectors a glimpse inside the shoe, with its exposed air bubble in the running shoe's sole. Nike Air has been featured in the brand since the late 1970s, but giving consumers a peek inside the technology proved to be a popular move for Nike.
Since the initial Nike Air release, the Air Max line has spawned new colourways and collabs, most notably the Air Max 90, 95, 97 and 270. The list goes on, but it all started with Tinker Hatfield and the now highly sought-after Nike Air Max 1.
Air Max 1: Incredible Performance, Groundbreaking Design

Architect-turned-shoe designer Tinker Hatfield found his inspiration for the Air Max 1 while visiting Paris. The Centre Pompidou, controversial for its unorthodox inside-out design, acted as the launchpad for Hatfield's vision. The building is known for its reversal of the building's utilities and mechanical workings. The structure brought these elements to the exterior, wrapped in bold, in-your-face colours, forcing passers-by to take notice. Hatfield decided to incorporate this thinking into the Nike Air by showing consumers the technology and inner workings of the heel cushioning system–in a never-before-seen visible Air unit in the sole. Of course, Hatfield also included all the other performance, comfort and design features one expects in a top-notch running shoe:

Lightweight, breathable mesh and suede upper
Low-top silhouette with a high-profile cushioned midsole
Max Air cushioning
Waffle rubber outsole for superior traction and durability
Signature Nike Swoosh and Nike Air branding on the heel

Note on caring for your Air Max 1s: When cleaning suede, avoid water and gently remove dirt and surface stains with a suede brush.
Nike Air Max 1: Colourways and Collaborations

The Air Max 1 was doing the whole retro thing long before retro was even a thing, having launched a retooled version in 1992 with upgraded materials and a leather upper replacing the suede. Though there have been many versions of the Nike Air Max line, the Air Max 1 continues to release retro colourways and collaborations. Here is just a sampling of collector favourites:

Safari and Elephant

These outstanding designs were created in collaboration with atmos, a prominent Japanese streetwear and running shoe boutique.

Original Blue/White and Original White/Navy/Red

Switching up colors from the classic University Red, these versions also boast incredible staying power.

Amsterdam and Chlorophyll

Dutch artist Parra collaborated with Nike for these memorable showstoppers—Amsterdam in maroon, pink and teal and Chlorophyll featuring a lively green.
Collectability and Value of the Air Max 1

The Nike Air Max 1 has seen a number of releases over the years, but the scarcity of certain models can send their resale prices skyrocketing. Toss in the fact that the Air Max 1 is a universally sought-after model for its aesthetic and historical significance, and you'll find price points ranging from $AUD130 to $AUD5,2001* and beyond. If you want a pair of Air Max 1s for your collection but can't afford a 4-digit price tag, there are plenty of affordable options.

If you're willing to dole out some extra green, you may be able to score yourself a limited-edition model. But be prepared to pay the price for rare finds like:

Nike Blue Ribbon Sports Powerwall Air Max 1, released in very limited numbers
2006's Hold Tight, a collaboration with UK artist Ben Drury
Urawa, drawing its colours from the Japanese J League football team Urawa Red Diamonds, fetches upwards of $AUD13,0002*
USA, a red-white-and-blue model with an American flag on the heel, has sold for as much as $AUD3,9003*

With leather replacing suede in some versions as early as 1988, retro releases offer up a variety of options. The demand for the Air Max 1 continues to grow, giving resellers and collectors alike plenty to get excited about.

1Australian Price indication converted from US$4,000.
2Australian Price indication converted from US$10,000.
3Australian Price indication converted from US$3,000.
*All prices are based on historical eBay data. Actual selling price of items not guaranteed and may vary.
The Cultural Significance of the Nike Air Max 1
The Air Max line has proven so popular that Nike celebrates Air Max Day every year on March 26, the original Air Max 1's release date. The Air Max collection is arguably one of the most influential lines in Nike's impressive portfolio–and it all began with the Air Max 1. In the mid-1980s, Nike was a powerful influencer in the running shoe market, from the ground-breaking Air Max 1 to the countless iterations that followed–including the Air Jordan 3 released just one year later and also created by legendary designer Tinker Hatfield.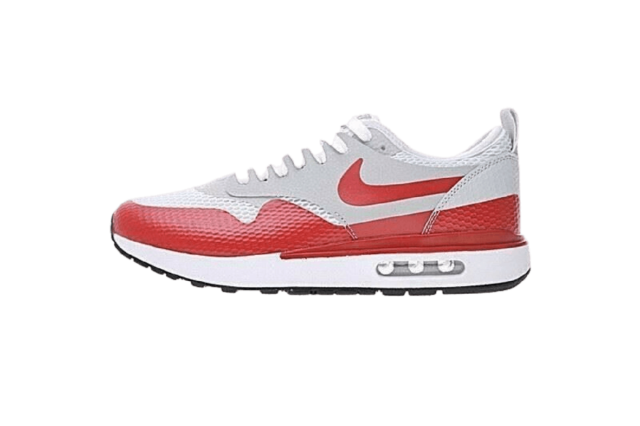 Nike Air Max 1 Afterpay
Enjoy now and pay later with Afterpay at eBay. Carve up on the court with this mesh and suede sneaker range better known as Nike Air Max 1 sneakers! We've got you covered with Afterpay, meaning you can get your Nike Air Max 1 shoes now and pay them off with 4 interest-free payments over 8 weeks.
Authentic Nike Air Max 1 Sneakers without a doubt
No fakes. No fraud. No doubt. eBay is the OG destination for buying and selling sneakers, and we're keeping it real with professional authentication now available for available for shoes meeting Authenticity Guarantee eligibility. A team of local independent authenticators will meticulously inspect your sneakers and attach an Authenticity Guarantee tag for genuine peace of mind. Get your Nike Air Max 1 Sneakers authenticated and securely delivered express from the authenticator at no additional cost to you. Just look out for the blue Authenticity Guarantee check!