Introducing
adidas Ultraboost:
Performance Runs Into Style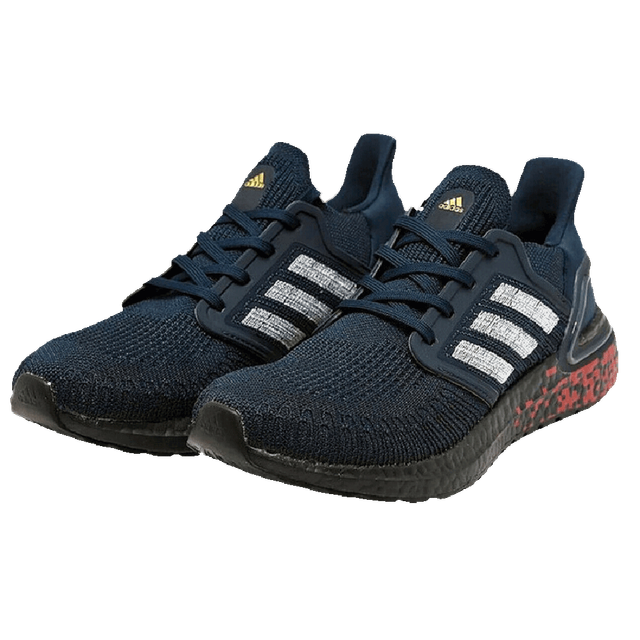 In 2013, adidas' debuted its Boost technology, a revolutionary cushioning system that returned up to 20% of the energy exerted by a runner's foot. The first shoes to feature Boost were designed primarily for long-distance runners. Then in 2015, Ultraboost entered the scene. The style appealed to runners, but it inadvertently became an iconic lifestyle brand.
This marriage of innovation and style feels as amazing as it looks. Launching around the time of the initial adidas collaboration with Kanye West, the Ultraboost was ahead of the curve. It became a revolution in running that, unlike its predecessors, managed to work its way into the fashion world.
Cultural Relevance
of the adidas Ultraboost

Though technically a running shoe, the Ultraboost offers tremendous lifestyle appeal thanks to its slick silhouette, toned-down colourways (unlike the neons and brights typical of performance kicks at the time), and its incredible comfort. The adidas Ultraboost has also had more than its fifteen minutes of fame:

It's the workout shoe of choice for celebrities like Kendall Jenner and Kaia Gerber, photographed in a Los Angeles post-yoga session
In 2018, a pregnant Meghan Markle was spotted leaving her baby shower in navy Ultraboosts that matched her high fashion Ingrid & Isabel maternity tracksuit
Kanye West's infamous performance at the Billboard Music Awards in 2015 included pyrotechnics and smoke machines, but all Ultraboost fans noticed were the triple white Ultraboosts that West was wearing. It's no surprise the all-white kicks sold out immediately, officially cementing the Ultraboost in the music and fashion worlds.
Ultraboost Design:
Out-of-This-World Features

Ultraboost, dubbed "The World's Greatest Running Shoe," was literally designed with help from outer space. The adidas design team used ARAMIS motion capture technology, previously used by NASA for testing the structural integrity of space shuttles. ARAMIS allowed the designers to note the strain and tension on different areas of a runner's foot. This whole new era of performance analysis led to the iconic silhouette of the Ultraboost, which features:

Primeknit upper weaves the fabric together instead of using stitches, so the shoe can easily slip on and off without losing its structure

Separated lace cage assists stability but doesn't interfere with the glove-like fit of the Primeknit upper

Boost technology is incorporated from heel to toe with a cutout for the Torsion support bar

Continental rubber outsole offers maximum traction that lasts longer than most running shoes on the market

A TPU plastic heel cup provides extra stability
Ultraboost Colourways and Collaborations
The Ultraboost has come in more than 130 iterations since its launch in 2015, making it one of the most popular and accessible running shoes in the adidas line-up. The initial retail price for Ultraboost styles is typically $AUD234-$AUD2601*. Here are some of the most noteworthy: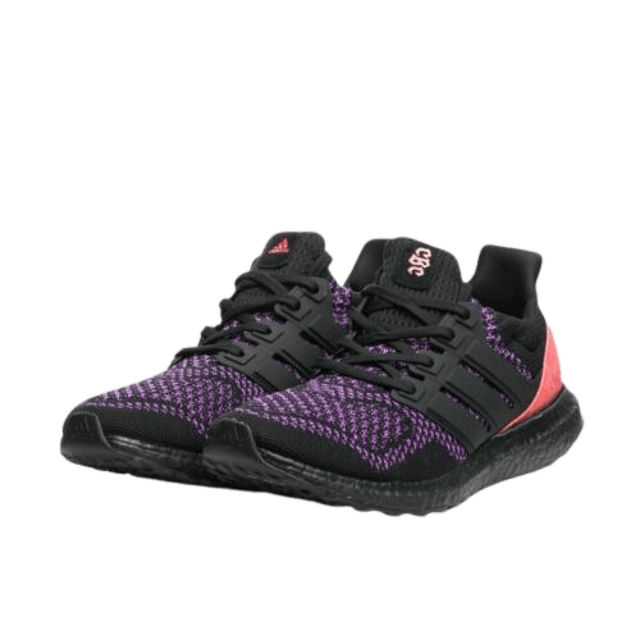 Ultraboost 1.0

The original black and purple colourway has been one of the most sought-after designs, so much so that Adidas released the 4.0 OG in August 2020, which sold out instantly.
The Uncaged is the ultimate in fashion and function with a cleaner look and improved fit that appeals to lifestyle aficionados as well as runners. The first colourway pack became adidas' fastest-selling performance shoe ever in the US at the time. More than 11,000 pairs were purchased within the first hour of dropping, and it sold out within a day.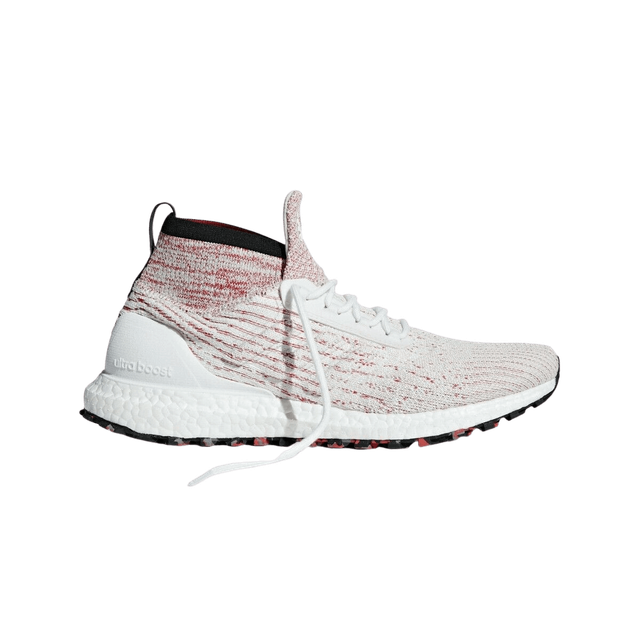 The ATR adds an ankle-height sock for increased stability and moisture protection, plus a deeper-grooved rubber outsole for better traction while running in wet weather.
Collaborations

The Ultraboost is a favourite among collectors due to the interesting (and sometimes offbeat) versions created in conjunction with companies like the Japanese streetwear brand BAPE. Other sought-after collabs include Game of Thrones, Star Wars and Disney, and versions inspired by NASA and haute fashion designers like Stella McCartney.
1Australian Price indication converted from US$200.
*All prices are based on historical eBay data. Actual selling price of items not guaranteed and may vary.
Collectability and Value of the adidas Ultraboost
In a word, the Ultraboost is accessible. The Ultraboost opened the door for other running shoes in today's resale market, where there's endless variety and technology competing for the public's attention and money. Many Ultraboosts are readily available, such as the laceless and triple black versions. Others, especially in the 1.0 line, can reach values into the thousands.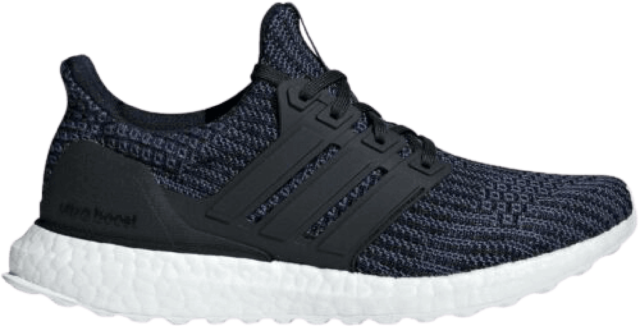 Adidas Ultraboost Afterpay
Enjoy now and pay later with Afterpay at eBay. Hit the trails with this range of men's Adidas Ultra Boost sneakers. Put these signature curved-toe runners to the test! We've got you covered with Afterpay, meaning you can get your Adidas Ultra Boost sneakers now and pay them off with 4 interest-free payments over 8 weeks
Authentic Adidas Ultraboost Sneakers without a doubt
No fakes. No fraud. No doubt. eBay is the OG destination for buying and selling sneakers, and we're keeping it real with professional authentication now available for available for shoes meeting Authenticity Guarantee eligibility. A team of local independent authenticators will meticulously inspect your sneakers and attach an Authenticity Guarantee tag for genuine peace of mind. Get your Adidas Ultraboost Sneakers authenticated and securely delivered express from the authenticator at no additional cost to you. Just look out for the blue Authenticity Guarantee check!