Introduction to the
adidas Yeezy Boost 350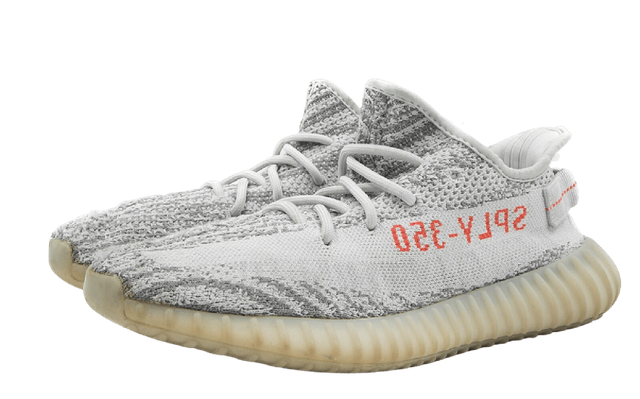 Kanye West went low-top for the first time when he joined forces with adidas. The result was the Yeezy Boost 350, released in 2015, and its incredible overnight success set a new standard in collectable running shoes for years to come.
The Boost 350 for men from the Yeezy Season 1 collection was Kanye's second shoe venture with adidas. The Yeezy Boost 750 was released earlier that year, but the Boost 350 took the line in a new direction, offering a running shoe style in four colourways. A slight variation on the model launched shortly after, giving the Boost 350 a seven-month, limited engagement run that turned all four colours into sought-after commodities that are now the shoes of running shoe enthusiasts' dreams.
Yeezy Boost 350: Unique Features and Fresh Design

Kanye's love of the adidas Boost cushioning system carried over into the Yeezy design. The Yeezy Boost 750 featured full-length Boost cushioning, but the innovative technology took on more prominence in the Boost 350 silhouette with a chunkier, more energised cushioning inside the rubber sole.

In keeping with the Yeezy line's fresh approach, the Boost 350 launched the collection's first low-top running shoe style featuring a knit material on the upper. Ultra-lightweight adidas Primeknit material provides a sock-like fit that supports the feet while keeping them cool and ventilated. This unique construction punched up the comfort level of the shoe and allowed designers to play with the knit's colouring for distinct patterns and aesthetics.

The ultra-comfortable Boost cushioning and premium Primeknit material, combined with Yeezy's fresh character, created a winning style that had running shoe collectors buzzing. Adding to the shoe's allure are design touches like adidas and Yeezy callouts on the insole and side of the running shoe, laces that sit atop the knitted upper and a distinct horizontal pull tab on the heel with a stitched look that has become ubiquitous throughout the Yeezy collection.
The Defining Colours of the Yeezy Boost 350

The initial launch of the Yeezy 350 Boost included four colours, and though four more followed in the next iteration of the shoe, it's this original quartet that gets running shoe enthusiasts pumped:

Turtle Dove

A turtle started it all for the Boost 350. The June 2015 release of this colourway intermixes off-white and blue-grey on the one-piece Primeknit upper, anchored by a bright white sole. With a hint of red accenting the heel's pull tab, Turtle Dove is unlike anything else on the running shoe market.

Pirate Black

Swashbuckling style came next with the August 2015 release, which Ye's wife Kim Kardashian went nuts over. This design flips the light-and-white approach of Turtle Dove to all things grey and black for Pirate Black. The mix of colours on the Primeknit upper creates a rich texture, and an all-black sole adds refined elegance. A splash of red on the pull tab gives a designer touch.

Moonrock

Running shoe fanatics had to wait an agonising three months to get their hands on the third Yeezy Boost 350 in November 2015. The Moonrock design plays grey across the entire running shoe, from upper to outsole, creating the line's most subtle look.

Oxford Tan

2015 finished on a high note with the launch of the Yeezy 350's fourth colourway in December. Proving once again that subtlety sells, Oxford Tan blends the upper and outsole and varies its tan hues from the heel tab to the laces.
The Cultural Appeal of the Yeezy Boost 350
Premium materials, aesthetics and Kanye's soaring popularity gave the Yeezy Boost 350 a prominent place in the adidas and Yeezy line, one that may be tough to match. Upon its release, it took only minutes to sell out–undoubtedly fuelled by Kanye and his ever-growing fandom plugging the design. Besides being wildly popular with Ye's fans, the shoe garnered high praise from insiders, earning it a 2015 Shoe of the Year nod from Footwear News.
Limited quantity releases from adidas helped to drive fervour over the shoe. A host of celebrities used their social media influence–Kim Kardashian, Kylie Jenner and Kanye's barber Ibn Jasper included–to create further buzz around the most sought-after commodity in the Yeezy Season 1 collection, the Yeezy Boost 350.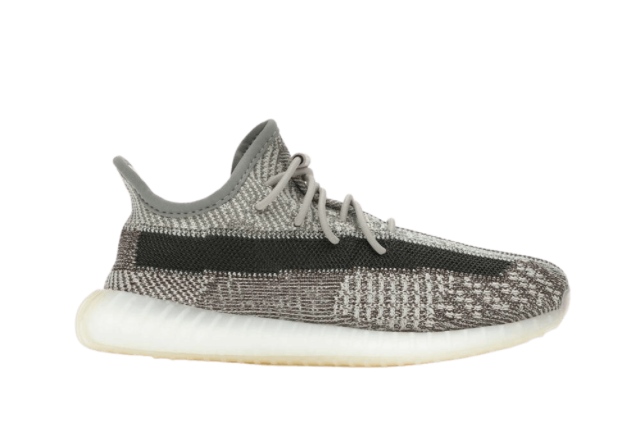 Yeezy Boost 350 Collectability and Value

With only four colourways released before adidas and Yeezy introduced its second version, the demand for the original four Yeezy Boost 350s has grown, and their value has skyrocketed.

Being the original Yeezy Boost 350, Turtle Dove demands the highest price, routinely hovering around $AUD2,6001* for a deadstock pair and considered one of the most collectable running shoes across any brand or style. Pirate Black and Moonrock also fetch top dollar on the resale market, both averaging around $AUD1,3002* a pair. If you want to save a bit of coin, you can score a pair of Oxford Tans for about $AUD9753*.

If you're looking to add a higher level of credibility to your running shoe collection, bringing a Yeezy OG model into your repertoire indicates a deep understanding of the Yeezy line and its history.

1Australian Price indication converted from US$2,000.
2Australian Price indication converted from US$1,000.
3Australian Price indication converted from US$750.
*All prices are based on historical eBay data. Actual selling price of items not guaranteed and may vary
Yeezy Boost 350 Afterpay
Enjoy now and pay later with Afterpay at eBay. Browse the Yeezy 350 range of Primeknit constructed sneakers featuring a midsole providing all the benefits of Adidas' BOOST technology! We've got you covered with Afterpay, meaning you can get your Yeezy 350's now and pay them off with 4 interest-free payments over 8 weeks
Authentic adidas Yeezy Boost 350 Sneakers without a doubt
No fakes. No fraud. No doubt. eBay is the OG destination for buying and selling sneakers, and we're keeping it real with professional authentication now available for available for shoes meeting Authenticity Guarantee eligibility. A team of local independent authenticators will meticulously inspect your sneakers and attach an Authenticity Guarantee tag for genuine peace of mind. Get your adidas Yeezy Boost 350 Sneakers authenticated and securely delivered express from the authenticator at no additional cost to you. Just look out for the blue Authenticity Guarantee check!