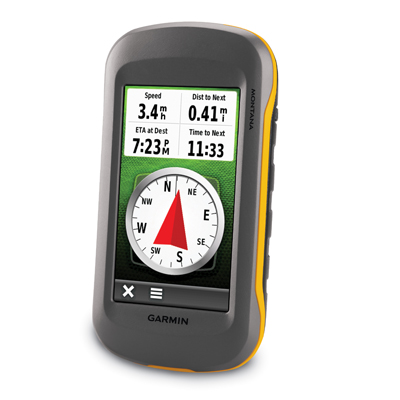 Most people seeking GPS systems are looking for a device to help them obtain directions to the places they are going. These systems provide turn by turn navigation from origin to destination, making it almost impossible to get lost. Many GPS systems are designed for automotive use; however, some are handheld or bicycle mounted units designed for recreational users.
Those who want a GPS to help them find their way around Australia may wish to consider the following eight features when selecting a GPS system. Many GPS systems are available for purchase on eBay.
Feature 1. Designed for the Desired Use
There are several basic kinds of GPS systems that users are likely to choose among. The selection depends primarily on how the system is to be used.
| | | |
| --- | --- | --- |
| System | Use | Features |
| | Turn-by-turn driving directions | Can be attached to windscreen or vent; may offer voice controls; may offer current traffic conditions service |
| | Hiking, hunting,boating, and other sports | Often include barometric altimeter, compass, ability to share information with other hikers or geocachers |
| | Running, biking, and endurance sports | May include a heart rate monitor, ability to programme planned workouts |
| | Piloting aircraft | Altimeter, terrain awareness |
Some aftermarket in-dash auto GPS are designed to be comparable to OEM GPS. These must be selected to fit the specific vehicle. They often include wiring for a rear-view camera and parking sensors, in addition to the standard DVD player, Bluetooth for hands-free telephone calling, and voice recognition software as part of the GPS navigation.
Feature 2. Locates Satellites Rapidly
There is not much worse than waiting for a GPS to find satellites so travel may be resumed. The main function affecting responsiveness is number of channels.
A minimum of four channels is required to establish a three-dimensional location of the vehicle in relation to four satellites. With 12 to 15 satellites within "view" of the GPS at any time, at least 12 channels are essential. This is particularly important in situations such as downtown districts or forests where a GPS with few channels may lose connection when surrounded by tall buildings or trees. Systems offer up to 66 channels, with 12 or 32 channels being most common.
Feature 3. Adequate Screen Size and Resolution
The best screen size and resolution are entirely subjective. It is important to keep in mind that an automotive GPS system is used in a particular focal plane. If it is to be located on the windscreen, the user who wears glasses while driving should be sure that he or she can clearly view the display at that distance and height. A vent location offers a different configuration.
Feature 4. Has Voice Recognition Software
This is very common in GPS. Some units allow for customisation of voice commands. Users sometimes find that creating a phrase common to their own vocabulary works better than trying to remember the phrase that was programmed into the machine.
Feature 5. Accesses Live Traffic Info
Certain automotive GPS units are designed to consider historic and even live traffic information as they make their routing decisions. When using these units, a driver is directed to the route that is likely to be the least congested and therefore fastest at the time it is being driven. The units also calculate driving time based on the traffic information they have, whether historic, live, or both. So a commuter aiming to get to the office on time can have a relatively accurate projection of travel time with these kinds of GPS systems.
Live traffic alerts are offered on some systems via an FM radio connection at no charge for the lifetime of the system. On other systems, the live traffic service is paid for by annual subscription like a cellular telephone bill.
Feature 6. Upgradable to New Maps
Different GPS brands upgrade at various frequencies and charge different fees for the upgrades. Even within a given brand, various units offer more or less current maps.
Upgrades may be installed in several ways, depending on the GPS system:
Through a website
Through a card slot

Some GPS manufacturers provide lifetime free upgrades. These upgrades not only correct the base map of roadways but also add points of interest such as shopping centres and cafes that have been renamed or added since the last map.

Feature 7. Compatible with Preferred Mobile Phone

Whether car-mounted or hand-held, wireless communication through a GPS device can be a valuable feature. In car-mounted GPS it is most often available in the units that are designed to imitate OEM equipment and be mounted in-dash. Handheld GPS may offer wireless communication for safety, to interact with others on the same hike, and for those who play geocaching games. The communications on a handheld device may be limited to others using the same brand of handheld. Confirm that the model selected meets needs before purchasing.

Feature 8. Offers Special Features of Value

A number of useful special features are built into some GPS that may be of value to specific users. These include the following:

| | |
| --- | --- |
| Feature | Benefit |
| Speed Alert | GPS sets off warning sound when road speed exceeds a preset limit of driver's choice, reducing odds on getting speed tickets |
| Terrain Awareness | Allows system to be used for airplane as well as automobile |
| Pedestrian, Bike Routes | Safe routes may be found for these transportation modes; bike mounts may be available for the unit |
| Altimeter | Valuable in units used for hiking and in aeroplanes |
| Waterproof, Stays Afloat | Hikers and boaters less likely to lose device |

Special features sometimes define the difference between different kinds of GPS but they can also help make the decision between different GPS models. Check the features available on the GPS being considered before making a purchase decision.

Essential Accessories

A GPS is fairly self-contained. Nevertheless, several accessories are essential to the effective use of an aftermarket automotive GPS. They include a case, a charger, and a car or bicycle mount.

Case for Unit When Removed from Vehicle

It is essential to remove aftermarket auto GPS units from the vehicle when parked. Excessive heat and cold may damage the electronics. More importantly a GPS contains, in memory, the origins and destinations of recent trips. If the vehicle is in a shopping centre car park, then a thief who snatches the GPS obtains the owner's home address from its memory, along with the certain knowledge that the owner is not then at home. A carry case that protects the GPS screen makes it possible to pop the unit out of the car and into a briefcase or handbag.

Charger

To keep an automotive GPS adequately charged, many owners keep them plugged in to the charging port while in use. A charger fitted to the GPS makes this possible.

Handheld GPS units are typically battery powered. For these units, the important consideration is how long they hold their charge before needing new batteries.

Car or Bicycle Mount

GPS mounts for cars and bicycles are designed to hold the device securely to the windscreen, to the driver's side vent, or to the handlebars.

How to Buy a GPS System on eBay

The buyer seeking a GPS system on eBay has many options available. They may find GPS watches for sports, handheld GPS for hikers, boaters, and geocachers, pilot GPS for aviation, and many car GPS, including in-dash auto GPS. Entering the relevant keywords into the search bar creates a list of available products to browse.

Having selected a general type, a buyer can use the sort feature to organise selections by price or condition. Additional menu options can narrow the range of selections by such features as number of channels or brand. Further consumers can browse through deals on other electronics as well. Buyers may choose to purchase from Top Rated Sellers, who have a long record of quality performance, or may check the seller Feedback ratings on the product pages. Even relatively new sellers often show high Feedback ratings from their buyers.

Conclusion

Those shopping for a GPS system include hikers, boaters, pilots, and drivers. The systems used vary slightly, but all are based on the use of satellites and programmed maps to locate a user and recommend travel direction.

Selecting among various GPS systems requires considering such features as how rapidly it locates satellites and whether it is designed for its primary use. Access to live traffic information and the ability to upgrade maps over time may be important. For some users, compatibility with a mobile phone network is also essential. When factors such as these are considered, it is easy to find a GPS system that meets a user's needs from the many offered on eBay.

GPS System|Vehicle Electronics|Map|GPS|In-Dash GPS