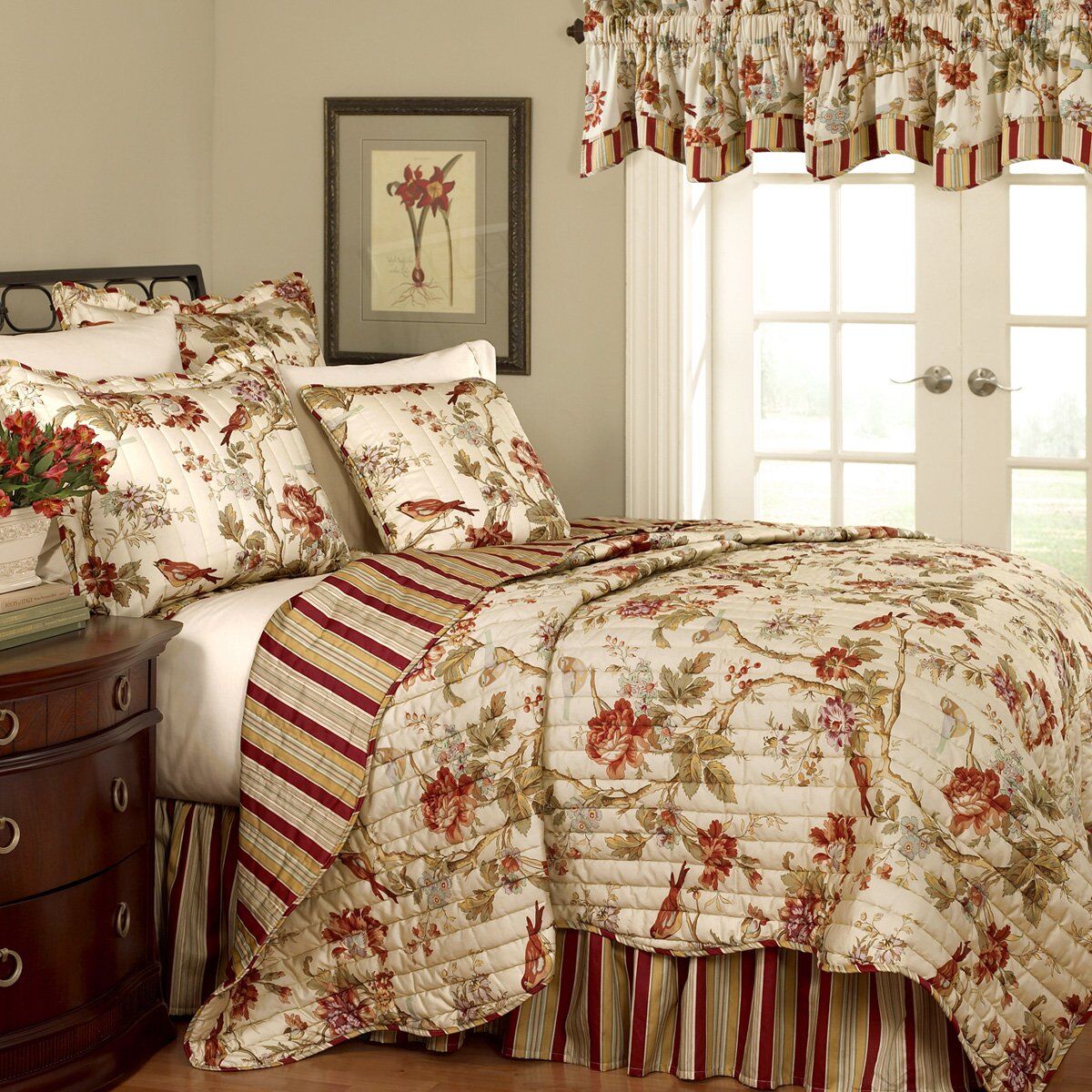 Picking out bedding is one of the most important steps when it comes to decorating a bedroom. When shopping for a new quilt cover set, consumers should take into account a few things. The season in which they intend to use the cover is one of the most important factors to consider. A summer duvet cover set is often thinner and lighter than one intended for winter use. The colours and patterns are also often different. By learning more about how to choose a quilt cover set for the summer, buyers can make sure they sleep comfortably no matter the season.
Things to Consider When Shopping for a Quilt Cover Set for the Summer
Buying a quilt cover set is one of the best ways to coordinate various pieces of bedding linen and, in many cases, get everything at a good price. It is often less expensive to purchase a quilt cover set than go for a separate duvet cover, fitted sheet, and pillowcases. Before embarking on a search for the most suitable quilt cover set, buyers should know that not all sets are suitable for summer use. There are several factors that make a quilt cover set suitable for summer, but perhaps the most important of them is the material.
Materials
Quilt cover sets are available in a variety of materials, but not all of them are comfortable for the high temperatures of the summer. In order for a quilt cover set to be suitable for the summer, it should be lightweight and absorb moisture well. One cannot sleep comfortably in a bed with a flannel quilt cover set, for example. Some of the most suitable materials for summer include cotton, polycotton, silk, and linen.
Cotton and Cotton Blend Quilt Cover Sets
Choosing natural fibres is one of the best options for quilt cover sets for summer. Cotton and cotton blends are a good choice because these materials are breathable and are good at keeping the body cool and dry, wicking away perspiration. Egyptian cotton is a more luxurious option for quilt cover sets.
Other Materials for Quilt Cover Sets
Percale and jersey are other materials manufacturers use for quilt cover sets. For those who are looking for a more luxurious kind of quilt cover set that is suitable for summer, a silk quilt cover set may be a good option. Buyers should however keep in mind that these are often much more expensive than cotton sets. Finally, linen is very comfortable in the summer, but it wrinkles very quickly.
Thread Count and Colours
Thread count is important when choosing cotton sheets, but buyers should remember that a higher number is not necessarily better. Cotton sheets with a high thread count tend to trap the heat underneath because they do not allow the air to pass freely. A quilt cover set with a 300 thread count would be a good option for summer months. Even though it may not seem important, buyers should pay attention to the colour of the sheets as well. Light coloured sheets tend to reflect the light coming in the bedroom during the day, unlike their darker counterparts, which absorb the light and heat.
How to Choose a Quilt Cover Set in the Correct Size
Once buyers have decided to purchase a certain kind of quilt cover set, they should find a set that fits their bed well. It is important to purchase a quilt cover that matches the duvet, but buyers should also pay attention to the size of their pillows as well. Most quilt cover sets come with a fitted or flat sheet. Others only have a quilt cover and one or two pillowcases. The chart below can help one decide which quilt cover set would be a good option for their bed.
| | | | | |
| --- | --- | --- | --- | --- |
| Bed Size | Fitted Sheet (cm) | Flat Sheet (cm) | Pillowcases (cm) | Quilt Covers (cm) |
| | 99 by 190 | 168 by 244 | 51 by 76 | 172 by 229 |
| Full | 137 by 190 | 203 by 239 | 51 by 76 | 229 by 234 |
| | 152 by 203 | 229 by 259 | 51 by 76 | 229 by 234 |
| | 198 by 203 | 279 by 259 | 51 by 102 | 269 by 234 |
| Super King | 183 by 213 | 278 by 259 | 51 by 102 | 269 by 234 |
Not all quilt cover sets come in the same sizes. These tend to vary from one brand to another. In order to be able to purchase a set in the correct size, buyers should take measurements of their mattress, comforter, and pillows and check them against the sizing information the manufacturer provides. Buying bedding linen in the wrong size can ruin the aspect of the bedroom and it can make one's sleep uncomfortable.
How to Buy a Quilt Cover Set on eBay
When shopping for a quilt cover set for the summer, buyers should look for a place that offers a large selection of bedding products. eBay is a great choice, as it allows you to browse through an impressive selection and find what you need with just a few clicks. Type the words ' quilt cover set for the summer' into the search bar and browse through the results. Check eBay Deals to find quilt covers at special prices. Read the product description to make sure the set you want to buy is the right choice for your bedroom. Material and sizing are two of the essential things to consider prior to making a purchase.