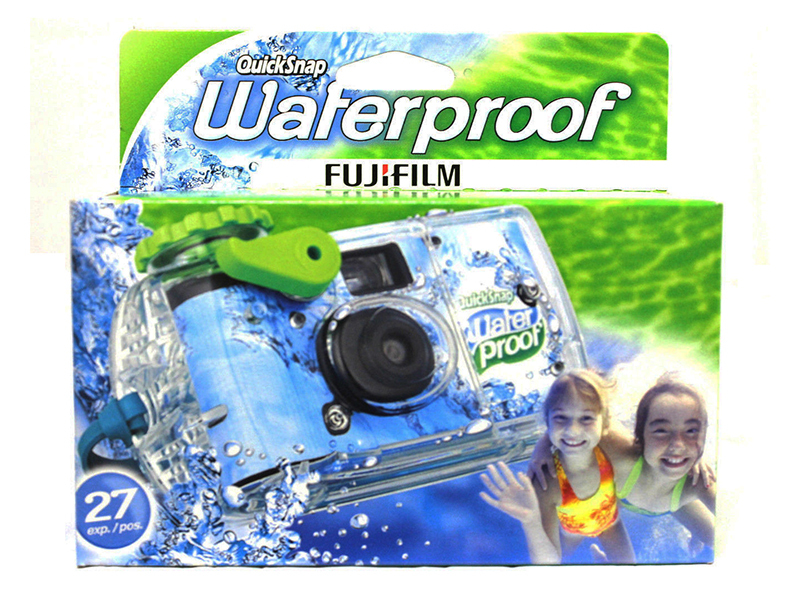 Today might feel like the age of the digital camera, where people can snap photos and see them instantly on a camera or even a smartphone. However, some people still love using the disposable camera - a cheap, single-use camera that comes with a roll of film. Disposable cameras appeared in the late '80s, with the first popular disposable camera released by Fujifilm in 1986. Kodak also released a popular disposable camera in 1987 called the Fling. Today, there are countless kinds of disposable cameras available, and they can be found at stores across the world. Disposable cameras are also easily available online, thanks to the sellers on eBay.
What Is a Disposable Camera?
Disposable cameras are usually one-use cameras that allow users to take a roll of film without investing in an expensive and permanent camera. Disposable cameras are made out of lightweight plastic so that they are easy to carry around. They also usually contain lower quality film, which makes them inexpensive and also gives the photos a hazy, vintage look. When users take a roll of film with a disposable camera, they often bring it to a store to be developed, and then pick up the resulting pictures - not including the camera they brought in.
Types of Disposable Cameras
While disposable cameras all have the same intended purpose, there are different types that have different uses. The most common kind is the traditional camera that comes with a flash and can be used indoors and out. There is also a disposable camera intended for outdoor use only. This camera does not come with a flash and it is often less expensive than the traditional disposable camera. Today, there are also waterproof disposable cameras, which can be used at the beach or around the pool without risk of water damage. Finally, there are also digital disposable cameras, which do not need to be developed but instead must be taken to a store to have the files extracted.
How to Use a Disposable Camera
Disposable cameras are used much like traditional cameras. Users point the camera at the direction of the item they want to photograph and then click the button on the top of the camera. With a disposable camera (non-digital), users must then use the wheel on the top of the camera to advance the film to the next frame. When the roll of film is complete, the user will no longer be able to advance the film. When it's complete, users can bring the camera with film to any location that will develop it and then pick up the pictures.
How to Develop Pictures from a Disposable Camera
The safest and best way to develop pictures from a disposable camera is by relying on the help of a professional, and this may involve checking out who develops camera film in town. This may include camera and films stores, pharmacies with photo departments and online photo companies. Once the right place is found, users can drop their cameras off, request if they want single or double prints of the photos, request a digital picture CD of the photos and then come back in to pick up the photos. This can take as little as an hour, although 24 hours is common. To develop digital disposable cameras, users should bring the camera to the photo store. The shop (or department) will be able to extract the photo files from the camera and give the user a CD or zip file with the photo files on it.
How to Buy a Disposable Camera on eBay
eBay's sellers have a great selection of photo equipment, including tripods, digital cameras, and disposable cameras. Buyers can use eBay's search functions to search for disposable cameras. The site will come up with many results, and then buyers can use the filter functions to narrow down the selection. eBay's filters will allow shoppers to narrow disposable cameras down by type, condition, brand and other essential criteria. For camera pros, eBay sellers also have a selection of materials that will allow buyers to develop the film in disposable cameras themselves without the help of a store.
Conclusion
Disposable cameras have been a popular trend for more than 20 years. While the digital camera has gained in popularity, there is still something appealing about the aesthetic and activity of using a physical handheld camera. Shoppers should consider using a disposable camera and having the photos developed. It's an affordable alternative to investing in an expensive, permanent handheld camera.