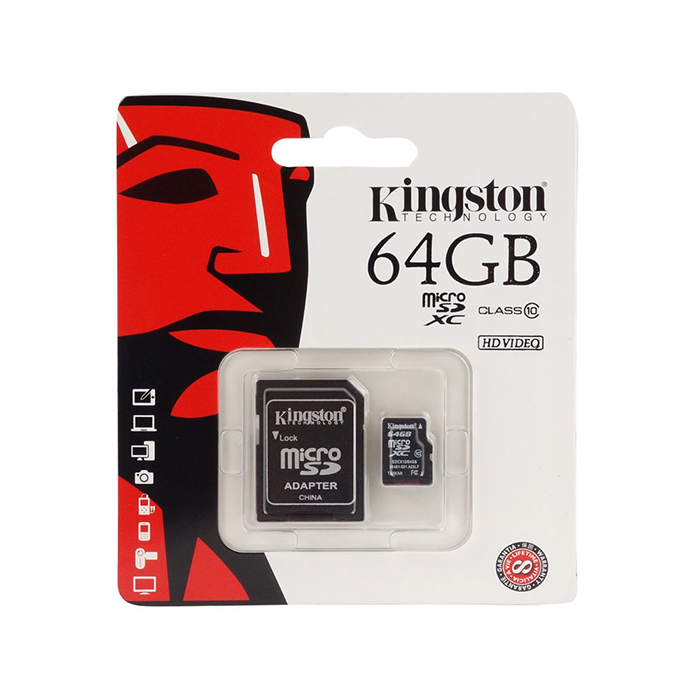 While the Samsung Galaxy S4 comes with 16 GB of storage, some users find this storage inadequate for all the applications, songs, photos, and videos they would like to store on their mobile phone. These users do not necessarily need to go with a different phone altogether; rather, it is possible for those who need more storage to invest in a microSD card, which is a removable chip that gives the phone extra storage capacity. The Galaxy S4 has a special slot designed to accommodate a microSD card.
Choosing the Right microSD Card
After determining that their phone just is not big enough for their needs, Galaxy S4 should consider what they want to put on their phones. Those who just want a little bit of extra storage may want to save money by sticking with a smaller card. Overall, microSD tend to be relatively affordable, but spending more for extra storage may not make sense, even if the difference is only a few dollars. By contrast, those who know that they will be adding a lot of music, taking many pictures, and generally making heavy use of their phones should focus on larger storage sizes.
Predicted Usage

Suggested SD Card Storage Size

250 or fewer songs

Little to no video storage

Occasional photo storage

Small and few apps

1 to 2 GB

500 or fewer songs

Occasional video storage

Semi-regular photo storage

Moderate app usage

4 to 6 GB

Up to 1,000 songs

Semi-regular video storage

Regular photo storage

Moderate app usage

8 to 10 GB

1,500 or fewer songs

Semi-regular video storage

Regular photo storage

Heavy app usage

12 to 16 GB

2,000 or more songs

Regular video storage

Regular photo storage

Heavy app usage

32 to 64 GB
In addition to offering different storage sizes for microSD cards, manufacturers often design cards with different classes of speed. For example, the Transcend company makes microSD cards in classes including ultimate, which works best for heavy mobile users who require the fastest-possible speed and most storage capacity, and standard, which works best for the moderate mobile user who simply wants to add a small amount of storage to their phones.
Those who are unsure of their potential usage but expect to be regularly playing games and shooting photo and video with their Galaxy S4 may want to invest in a higher-classed, larger card. In this context, 'larger' refers to storage rather than size. microSD cards differ from mini and standard SD cards, and shoppers should be careful to make the correct purchase.
Installing a microSD Card into the Galaxy S4
After purchasing the correct card, install it into the phone. The process is simple:
Turning the phone off is optional, but some users may feel more comfortable with the phone off.
The user should first turn the phone face down and locate the small slot on the upper-right side of the phone that will allow users to slip in a fingernail or other small, dull tool to separate the phone's back cover from the body. Galaxy S4 owners should then gently pull, taking care not to crack or bend the cover. This will reveal the card reader slot, which is a horizontally oriented metallic slot with a left-facing opening.
With the card's metallic pins facing downward, users should gently insert the card into the slot, pins first. The card will give a slight click or snap sound when pushing it properly into place. Users should take care not to push too hard. The same pushing motion will allow users to pop out and remove the card. Snap the back cover back into place.
Users should go into the phone's settings control by clicking on the gear icon and select 'storage', which may be located under 'more'. Scrolling down in this screen, users who have correctly installed their SD card will see it listed under 'SD card'. If the card does not show up, users should press 'unmount SD card', and then 'mount SD card'. If this does not work, users may want to check to make sure the card inserts properly.
Users with brand new SD cards or cards with pre-existing data that should be deleted may then want to format the card to ensure it works with the phone; simply pressing the 'format SD card' button and agreeing to have the card cleared will accomplish this. After this, the SD card will be ready to use. It should show up under 'my files', allowing users to access information on the card.
How to Buy a microSD Card on eBay
Shoppers looking for a bargain on microSD cards should check out the products offered by the sellers on eBay. After purchasing and installing the right SD card, Galaxy S4 owners may want to trick out their phones with other accessories, including Galaxy cases and Bluetooth headsets. Customising one's phone is just one of the ways that owning a smartphone can make life easier and more enjoyable, and those who are apprehensive should rest assured that the process of installing a microSD is simple.