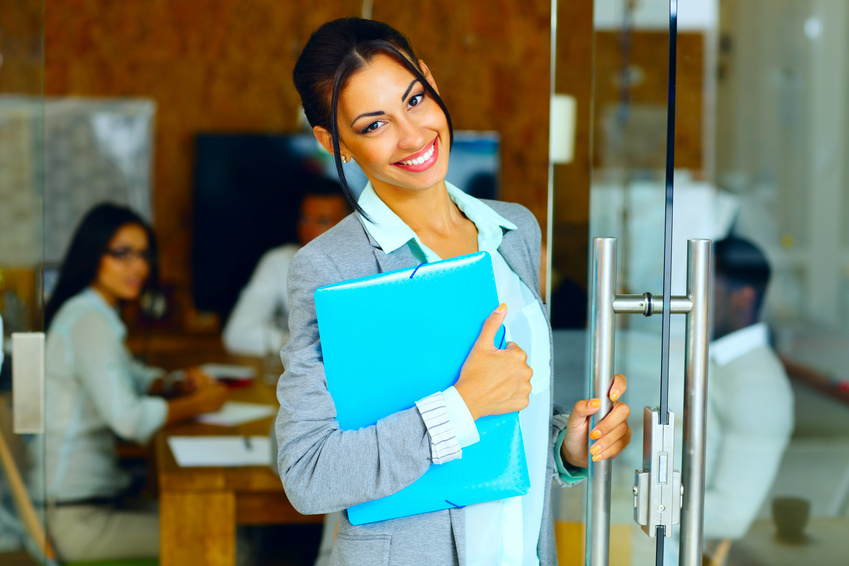 Constructed to hold loose papers and materials, presentation folders serve a valuable purpose in many industries, as they are key to efficiently organising and protecting important documents. Usually made of heavy card stock paper, presentation folders offer more than a traditional file folder because most have pockets and are reinforced by a strong binder spine. Additionally, the high majority of presentation folders are customisable, and can be printed to display everything from company logos to product information on the front. Thus, these folders are very useful for marketing and sales purposes.
Since presentation folders serve many different purposes and come in a variety of designs and sizes, it's important to first consider certain factors before purchasing. This way, the right type of presentation folder will be bought.
Presentation Folder Functions
Since the main function of presentation folders is to aggregate materials and documents needed to present company or product information, give a sales pitch, or display other professional materials, most industries have a need for them. From nonprofit organisations needing to hand out fundraising materials to investment companies disseminating yearly reports, presentation folders can fulfil a wide range of purposes. They can hold brochures, sales reports, business cards, product samples, art portfolios and much more. Therefore, those who have such a need can benefit from having presentation folders.
Choosing Between a Plain or Professionally Printed Presentation Folder
A plain presentation folder offers more flexibility, and usually involves using stickers to decorate the exterior with the name of the presentation, company logo, product labels, etc. These are typically the inexpensive option and, if designed correctly, can do the job for most purposes. However, in some instances, the use of stickers may seem tacky to some. On the other hand, professionally printed presentation folders have the design printed into the folder with a laser or inkjet printer, and simply look sleeker and more professional than plain folders. Though more expensive, professionally printed presentation folders are preferred -- unless the budget doesn't allow for them or a highly professional look isn't desired.
Types of Presentation Folders
There are several main types of presentation folders. The following four are the main ones. Note that presentation folders are sometimes listed by size as well (A4, legal, letter, etc). Choose the type that suits your preferences and needs.
Standard Two-Pocket Presentation Folder
These look like a standard folder, but are made with higher quality materials and have much higher holding capacities. The two-pocket folder is specifically good for quickly handing out materials to potential customers.
Tri-Fold Presentation Folder
Designed much like a tri-fold presentation board (with pockets), the tri-fold presentation folder is great for displaying information about a product or company to clients. They can also hold a lot more materials than a two-pocket folder.
Expandable Presentation Folder
This type of presentation folder expands like an accordion, and is a very practical choice for those who have tons of materials to carry around. Expandable presentation folders also have a closure flap to protect contents. Also, with these, organising documents is simplified greatly by the large amount of pockets.
Tabbed Presentation Folder
Tabbed folders are useful for those who require several different folders for a presentation, and need a way to quickly access various materials while giving a pitch. The tab can be used to describe the contents of the folder.
Choosing Pockets and Slits for Presentation Folders
Nearly every presentation folder comes with two main pockets (some with three). Additional pockets or slits can be used for placing business cards, brochures, electronic gadgets and other materials. Angled pockets or horizontal pockets can even be chosen to give the presentation a sleek, unique look. Choose a look that best represents what's being presented and one that fulfils the desired image.
Selecting Coating for Presentation Folders
There are three types of coating to consider: ultraviolet coating (UV), aqueous coating and lamination coating. UV coating gives the presentation folder a shiny, distinctive appeal. Aqueous coating can either be gloss or matte, depending on preferences. And lamination coating is good for preventing wear and tear.
Deciding Presentation Folder Size
A4 presentation folders (210 x 297 millimetres) are quite common in Australia, as are legal size (216 x 356 millimetres) and letter size (216 x 280 millimetres) folders. 229 x 305 millimetre folders are also popular. Be aware that, since presentation folders are usually customised, nearly any size is possible. Just make sure the folder can adequately hold what will be put in it.