Click & Collect
Allow buyers to collect their parcel from a local ParcelPoint or Hubbed location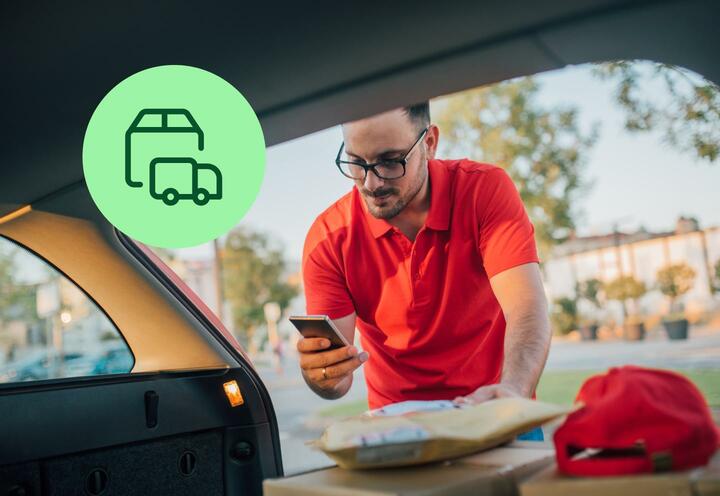 About Click & Collect
Click & Collect allows buyers to choose where and when they collect their parcel, with the knowledge it's being kept in a secure location. As a seller, offering Click & Collect doesn't cost extra and it gives you access to even more buyers on-site:

eBay buyers prefer a delivery service that is easy to use and convenient
61%
Australians are unable to receive packages at their workplace
46%
Buyers will have a greater range of delivery options with Click and Collect
84%
Increase in spend of Click & Collect buyers compared to other delivery services
+4%
Getting started with Click & Collect
We'll automatically enable Click & Collect on your listings that meet the following eligibility criteria:
Fast handling time – 0-3 days is ideal.

Maximum size of 50 x 41 x 34cm, and no heavier than 16kg.

Are not considered dangerous goods.
If you meet these criteria and don't see Click & Collect as a delivery option on your listings, let us know. Make sure you specify size and weight on all your listings. Please note: bulky items will be rejected at the Click & Collect location. You can use your carrier of choice and we also offer Click & Collect for Buy it Now, Best Offer, and auction-style listings.

Click & Collect orders
When a buyer chooses Click & Collect, we'll automatically update the address to show their selected ParcelPoint or Hubbed store address. We'll also add a unique 8-digit eCP code.

All you need to do is pack and send as usual — making sure you clearly display the eCP code on the parcel so it can be easily processed at the Click & Collect location. 
If a buyer wants to return an item,  we'll encourage them to get in touch with you. They can return items to ParcelPoint locations eligible HUBBED drop-off locations.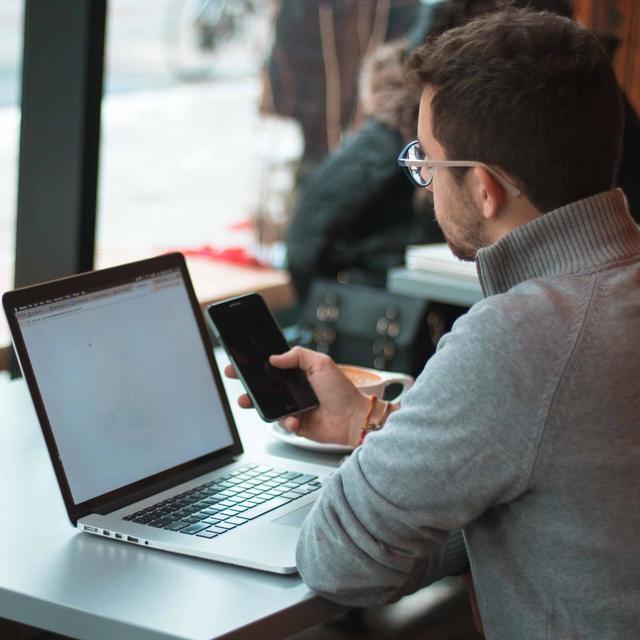 We've got you covered
As long as you post your item in your stated handling time, send it to the address with the unique eCP code, and upload tracking details (or the item arrives to the collection point), we'll protect you from any issues like negative or neutral feedback, or defects. 
If a buyer doesn't collect their item within 7 days from when we've let them know it's ready, they can't claim their item wasn't received. We have a team focused solely on supporting our Click & Collect service, so please get in touch if you need a hand.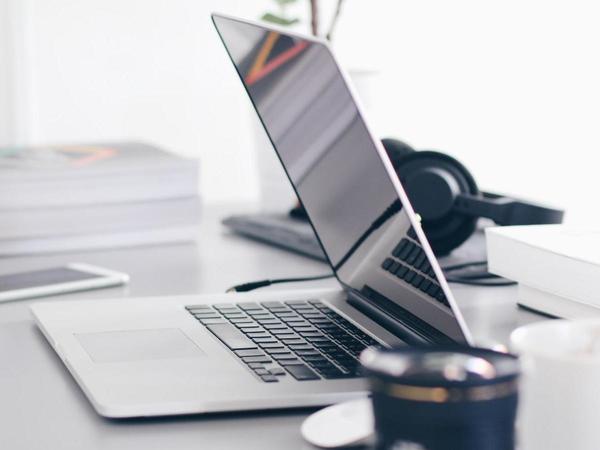 Terms of Use
Terms of Use for Click & Collect at Parcelpoint/Hubbed
These Terms of Use are in addition to the User Agreement between You and eBay Marketplaces GmbH ("eBay"). You acknowledge and agree that these Seller Terms for Click & Collect at ParcelPoint and Hubbed ("Terms") apply to eligible items listed on eBay.com.au that buyers purchase from you where they select the Click & Collect at ParcelPoint or Hubbed delivery option at checkout. By participating in this program you agree to these terms of use. The eBay User Agreement, eBay User Privacy Notice and all policies posted on our site apply in addition to these Terms. If there is an inconsistency, these terms will prevail. eBay may amend these terms by and in accordance with the User Agreement. If you do not meet the eligibility or package requirements criteria below, or are otherwise in breach of these Terms of Use, eBay may take reasonable action against you including but not limited to returning the item to you at your expense, suspending your account or destroying the packaged item.
ELIGIBILITY
Not all items on eBay.com.au are eligible for Click & Collect. Your listing must comply with the following in order to be eligible:
Your listing must offer postage using your selected carrier and be dispatched within 10 days. If you fail to post the item to the buyer's selected ParcelPoint pickup location or Hubbed pickup location, the item may not be accepted by ParcelPoint or Hubbed and eBay may choose to no longer display or provide the Click & Collect delivery option on your eligible listings, either temporarily or permanently.
It's recommended your listing offers delivery using a tracked service with your chosen carrier. 
Upon dispatch, if you have opted to use a tracked service, upload the tracking number to eBay within 1 business day.
Your item must weigh less than 16kg. Maximum dimensions of 50.0cm(L) x 41.2cm(H) x33.6cm(W), including packaging. If your item exceeds these requirements you must include that information in your listing, and opt out the listing from Click & Collect. Any items that are too large or exceed the weight limit may be rejected on arrival at the pickup location, and may be disposed of, without reimbursement.
Your item value must not exceed $2,000.
Hand-delivered items will not be accepted at the pickup location selected by the buyer.
You must specify a valid Australian return address.
Your item must not be illegal, dangerous, flammable or comprise or contain any Excluded Good.
eBay may opt out any listing that does not comply with the eligibility requirements.
PACKAGE REQUIREMENTS
You shall ensure that the item is packaged adequately and dispatch the order as if it was a home delivery.
You shall ensure that the item and packaging does not exceed the requirements set out above.
You shall ensure that the second line of the address label includes the legible 10 digit unique identifier code provided ("UID", for example eCP: ABC123) so that ParcelPoint or Hubbed (as applicable) can scan and identify your parcel on receipt and notify your buyer. If the UID is not included in the address and ParcelPoint andHubbed cannot identify your parcel, you authorise us, ParcelPoint and Hubbed to dispose of your item and acknowledge that you may not be reimbursed.
If you have an unreasonable amount of parcels arriving at pickup locations without legible UIDs, eBay may choose to no longer display the Click & Collect delivery option on your eligible listings, either temporarily or permanently.
RETURNS
Buyers must use the usual return process on eBay.com.au which allows eligible parcels to be returned through the ParcelPoint network.
Your normal returns policy will apply to items that are eligible for Click & Collect.
Hubbed will not accept returns through their locations.
EBAY MONEY BACK GUARANTEE
If the item is eligible for coverage under the eBay Money Back Guarantee, the buyer may open a request:
(a)    For an item not received if:
        -     The unique identifier code (UID) is not on the second line of the address, has been removed or is illegible and therefore cannot be identified on arrival at the pickup location; or
    -     The item is lost in transit; or
(b)     If the item is not as described.
DISPOSAL
eBay ParcelPoint and Hubbed shall have no liability for undeliverable, uncollected or unidentifiable parcels including those parcels that do not have a legible UID.
The buyer is required to collect the item within 7 days. Buyers who fail to collect an item cannot claim the item was not received.
If the buyer fails to collect the goods or if the package is unidentifiable or otherwise unable to be delivered, you authorise eBay, ParcelPoint and Hubbed to donate the item to charity or dispose of the item. In such circumstances, you agree that title to the item shall automatically transfer, and you acknowledge that you will not be reimbursed.
OPT OUT
You may opt your account out of Click & Collect at any time.
GENERAL
You must not misrepresent the Click & Collect service as a service being operated by you or advertise or promote the Click & Collect service in a manner not approved by eBay, ParcelPoint or Hubbed.
You agree not to sell any items in violation of any applicable laws or regulations, including any age restrictions relating to specific items.
eBay does not take possession of the item and you agree that eBay is not a bailee. eBay, ParcelPoint and Hubbed excludes any and all liability (whether arising under contract, common law or statute) for any duties arising as a bailee to the fullest extent permitted by law.
eBay is not liable for the loss or damage of any item until it has been received at the designated collection location. Please refer to the terms and conditions of carriage with your carrier if an item is lost or damaged in transit. eBay is not liable for the acts or omissions of a carrier. eBay's maximum liability under these Terms is that set out in the User Agreement.
You consent to allowing the tracking event information relating to the Click & Collect transaction to be used by ParcelPoint, Hubbed and/or eBay for the purpose of ParcelPoint, Hubbed and/or eBay effecting the transaction and collection of packages.
You authorise your carrier/s to deliver Click & Collect parcels to ParcelPoint and Hubbed pickup locations by signature of an employee of ParcelPoint or Hubbed agent or without a signature where necessary.
You indemnify eBay, ParcelPoint and Hubbed in full (and the officers, directors agents, subsidiaries, joint ventures and employees of both companies and their related bodies corporate) for any losses or costs, including reasonable legal fees, eBay, ParcelPoint or Hubbed incur arising out of any breach by you of these Terms, including, but not limited to, any damage to ParcelPoint and Hubbed locations or personnel caused by your failure to adhere to the Excluded Goods list.
eBay can suspend or permanently stop offering the Click & Collect at ParcelPoint and/or Hubbed delivery option at any time in its absolute discretion.
Any items already dispatched remain subject to these Terms.
eBay does not guarantee continuous operation of or access to its services.
EXCLUDED GOODS
Excluded Goods means:
Any goods, articles or substances which are capable of posing a risk to health, safety, property or the environment;
Any items which are prohibited by Law including weapons, controlled pharmaceuticals and other illegal substances;
All items that are restricted for sale to children (e.g. alcohol, R-rated materials, knives, etc) including any indecent or offensive material or material that advertises the existence or availability of indecent or offensive material;
Items with a value of over $2,000 (including all taxes, postage and delivery costs) and any banknotes, currency notes, coins and bullion;
Any items requiring by Law a signature on collection (e.g. SIM cards); AND
Any perishable foodstuffs or materials, including live and deceased animals.
An indicative list of dangerous & prohibited goods, articles and substances is shown below. This list is not exhaustive and may be amended from time to time.
Aerosols
Acetylene
Alcohol
Animals, live
Ammunition
Anti-knock motor fuel additive
Arsenic
Asbestos
Automobile parts that are magnetised materials (consistent with Australia Post guidelines class 9)
Banknotes Domestic
Bacteria
Batteries, dry cell (unless packed according to Australia Post guidelines D.10.2)
Batteries, car (or any wet cell battery)
Benzene
Beverages that are flammable liquids (consistent with Australia Post guidelines class 3)
Batteries, lithium (unless packed according to Australia Post guidelines D.10.2)
Blades, surgical, used
Infectious substances including biological, products, cultures, medical waste and patient specimens
Bleaching agents, permanganate
Blasting caps
Bromates
Blood and its components
Butane
Bullion
Carbon dioxide and ethylene oxide mixtures
Cellulose nitrate products
Camping stores containing flammable gas
Carbon dioxide, solid (dry ice)
Chemical kits
Chemical ammunition
Chlorine
Chlorates
Cleaning compounds, flammable
Cigarette lighters containing flammable gas
Clinical waste
Cleaning liquids, corrosive
Disinfectants, permanganate
Detonators
Engine starting fluid
Drugs
Excreta
Engines, internal combustion
Fibreglass repair kits
Fencing, metal
Fire extinguishers containing compressed or liquefied gas
Film, cellulose nitrate
Fireworks
Firearms
Fish
First aid kits
Foodstuff, perishable
Flares
Fruit
Fragile items (unless packed according to Australia Post guidelines D.10.6)
Fungicides
Fungi
Game
Fuses Hair colouring products that are organic peroxides (consistent with Australia Post guidelines class 5)
Gasoline
Hair spray – pump-action container
Hair spray – aerosol container
Hydrogen cyanide
Heavy items
Hydrogen, compressed
Igniters
Liquids (unless packed according to Australia Post guidelines D.10.10)
Life-saving appliances
Luminous dials or luminous compounds in bulk
Lithium batteries
Magnetic tapes and discs
Magnesium powder
Matches of all kinds
Magnets
Medicines (unless packed according to Australia Post guidelines D.10.14)
Meat
Mustard gas
Mercury, mercury compounds or mercury in manufactured items, such as thermometers
Needles, surgical, used
Narcotics Prohibited
Nitrates
Neon Paint and paint removers
Nitric acid
Paper caps for toy pistols
Paint or varnish removers
Pastes
Parasites, human or animal
Perfumery products with flammable solvents
Perchlorates
Peroxides
Permanganate
Photographic supplies and repair kits
Pharmaceutical products
Polymeric beads
Plutonium
Powders
Potassium, metallic
Radium
Pyrotechnic signal devices
Rickettsia
Rat poison
Rocket motors (models)
Rust removers or preventers
Sodium, metallic
Sodium sulphide
Sparklers
Solvents, flammable
Syringes, used
Surgical blades or needles, used
Tear gas devices
Tablets (unless packed according to Australia Post guidelines D.10.13)
Thinners
Thermometers, mercury filled
Toiletries, aerosol
Vegetables
Varnish and varnish removers
Viruses
Vitamins
Zirconium powder
Zinc powder