1
133 million active buyers
Only eBay connects you to a global marketplace at this scale
2
Know your buyers
When shopping for trading cards, buyers are looking for condition, value, and trust
Create a winning listing
How to capture the buyer's attention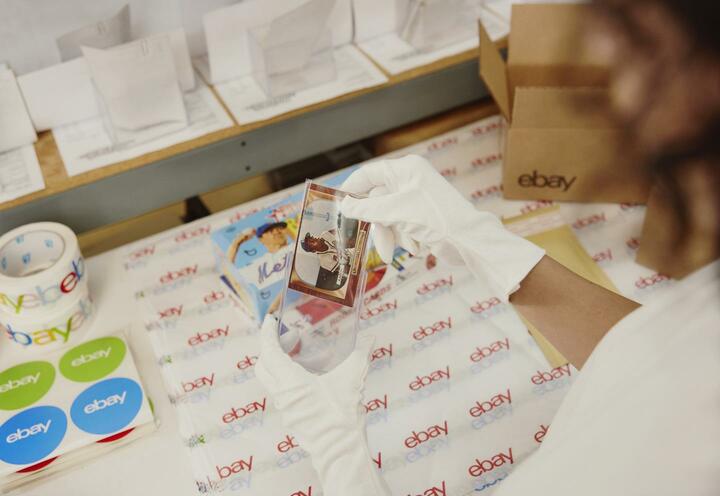 Update your listings with new conditions
Enhance the quality of your new listings and establish trust with your buyers through these new improvements. Here are some that can help you best represent your trading cards in new listings.
An updated grading system for single trading cards
We've moved from Used, to Graded and Ungraded.
Graded: Add the relevant grader, numerical grade and the certification number (recommended).
Ungraded: Select the appropriate card condition that best fits the state of the card. Use the tables below for reference.
This change will affect all single trading cards in the following categories:
Sports Memorabilia, Cards & Fan Shop > Sports Trading Cards > Trading Card Singles
Collectibles > Non-Sport Trading Cards > Trading Card Singles
Toys & Hobbies > Collectible Card Games > CCG Individual Cards
Starting 23 October, 2023, you'll be required to use one of our new conditions and their respective condition descriptors when revising your existing listings for single trading cards. In addition, sellers who use the 'Bulk Listing' and 'Editing' tool will also be required to use one of the new conditions and their respective condition descriptors when creating listings via the 'Relist' and 'Sell Similar' options.
For sellers using APIs to list, new listings will require the new grading system on 23 October 2023 and existing listings on 22 January 2024.
Know your card's condition
 
Near Mint
or Better
Excellent
Very
Good
Poor
Corners
Minor chipping
Moderate corner wear with multiple dinged corners
Rounding on all four corners
Major rounding with one or more corners missing
Edges
Minor chipping
Slightly rough edges with moderate chipping and/or light indentations
Moderate-to-heavy chipping and/or indentations
Major chipping and indentation with paper loss
Discoloration
None
Minor (e.g. wax stains on the reverse)
Moderate to major
Major discoloration over a large area
Surface
Indentations
Minor
Moderate
Moderate to major
Major
Creases
None
Minor surface wrinkles
Moderate with multiple creases allowed
Multiple major creases
Scratches/
Scuffing
Minor
Moderate
Moderate to major, some slight paper loss
Major scratches/
scuffing with paper loss, tears, and pinholes
Staining
None
Minor
Moderate to major
Major
Please note
According to eBay's card conditions guidelines, the most significant flaw will anchor the condition of the card. To offer a more accurate description to the buyers, we encourage you to be conservative with the condition evaluation of your card and err on the safe side. These guidelines apply to the raw or ungraded Item Conditions only and do not relate to the grade of a card, which must be determined by a professional grader. This policy is also not meant to evaluate the condition of autographs, stamps, or inking on the card. Sellers should clearly identify damages or defects within the item description of their listing.
Share multiple, clear images
Front
Back
Any significant blemishes
Any grading labels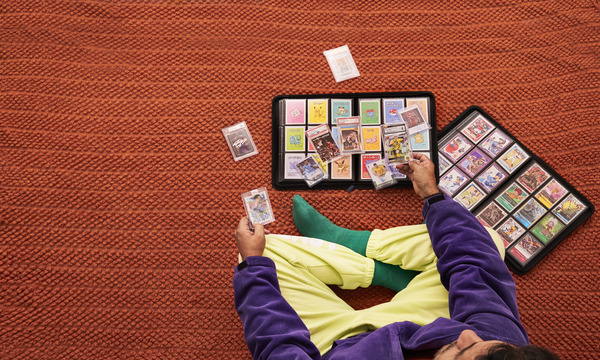 Tips on taking great photos
Use white backdrops to increase visibility.
Turn off the flash. Use soft, diffused lighting.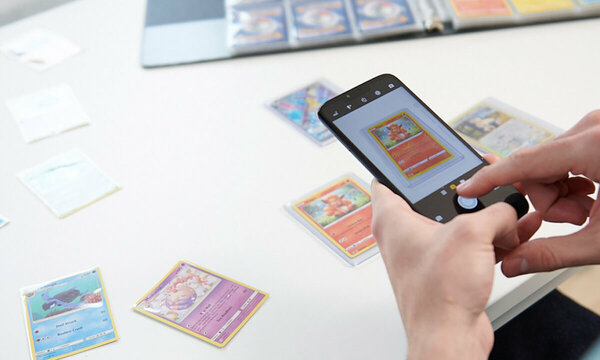 Title the cards correctly
Use relevant keywords in a logical, readable order, including:
Year
Brand and edition
Player name(s)
Special features (rookie, autograph, etc.)
Grading details (grading company and grade)
Here's an example: 1952 Topps #311 Mickey Mantle Rookie PSA 6.5