Multi-User Account Access
Multi-User Account Access enables your employees to perform selling activities on your behalf, without compromising the security of your eBay account.
What is Multi-User Account Access?
Multi-User Account Access enables you to grant access to employees or delegates to perform specific selling functions on your behalf. This provides both users - the seller and the employee - added security and privacy for their eBay account.
Multi-user account access (MUAA) is a great way to delegate your workload. For example, you can assign specific tasks to an employee, such as creating your eBay listings or printing shipping labels. You'll also access detailed activity logs for each account you add.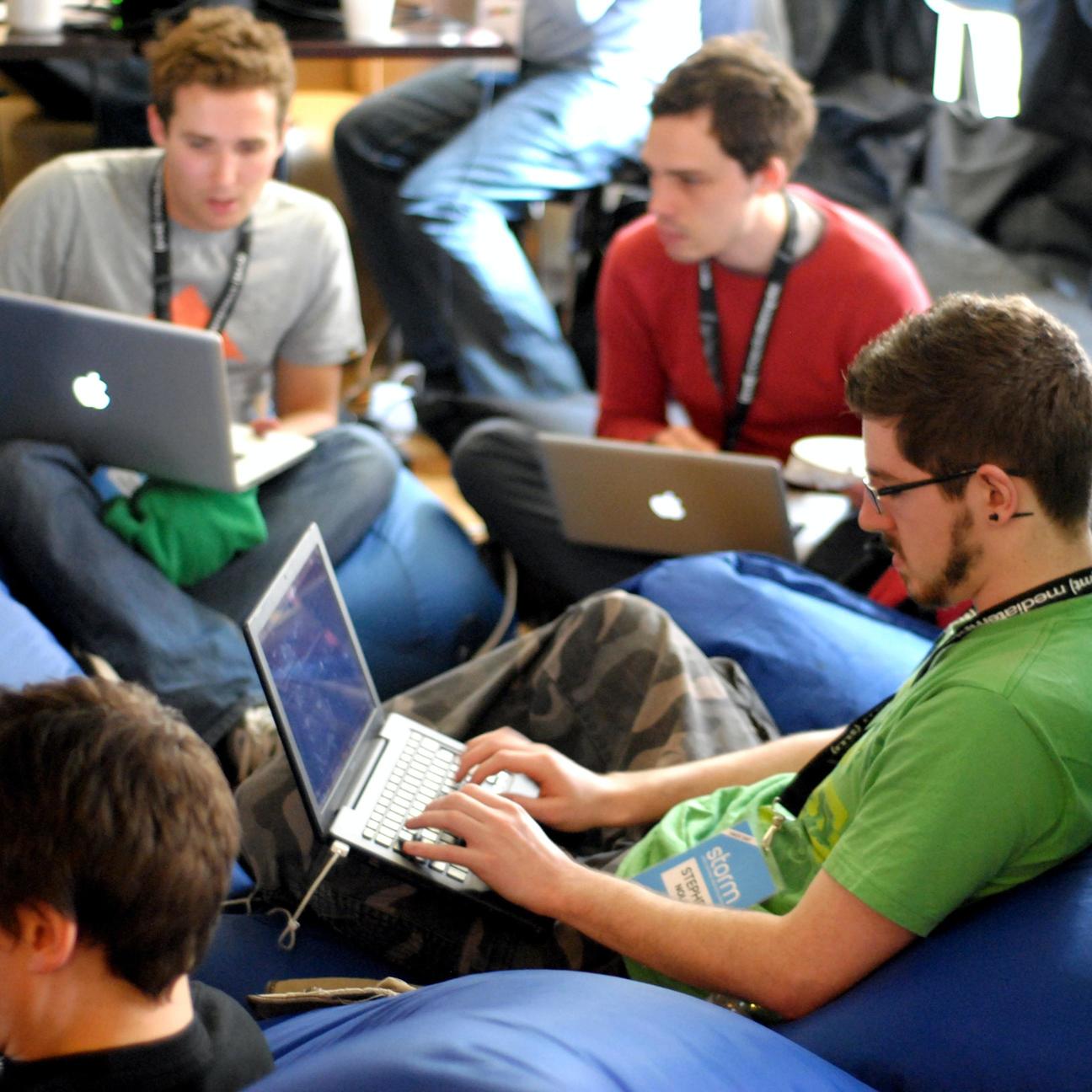 Account Permissions
With MUAA, you can grant access to your account to other eBay users by sending invites from the Account Permissions page in My eBay.
You'll need to be opted in to Seller Hub for other users to manage aspects of your account. If the person you wish to grant access to doesn't have an eBay account, they'll need to create an account first.
You can choose to grant any of the following selling permissions:
Create and edit drafts

Publish and revise listings

View orders

Download order report

Add shipping tracking

Print shipping labels

Research products using Terapeak

Manage refunds, requests and disputes
Once you've selected the permissions you wish to grant to another eBay member, they can only act on your behalf while in Seller Hub, and can only perform the tasks you've given them permission for. Your password and any other personal details associated with your account are secure and won't be shared with the accounts you invite through MUAA.

How to use Multi-User Account Access
You must be opted-in to Seller Hub to allow another user access to your account. If you are not yet opted-in, you can opt-in here.
Go to

My eBay > Summary > Account

, and click Permissions under My Account to invite your users and grant them permissions.

To invite a user, simply enter their full name, email address, and select the permissions you want to grant them 

Once you click Add user, they'll receive an email invitation to accept and then will be granted access tote relevant tab in Seller Hub 

If the authorised user has an eBay account with the same email address,

they will be taken to the eBay sign-in page when they accept your invitation. 

If the authorised user does not have an account with that email address,

they will be taken to the Registration flow to create a new account.

Your employees can then perform functions on your behalf, but they won't have access to any other areas of your account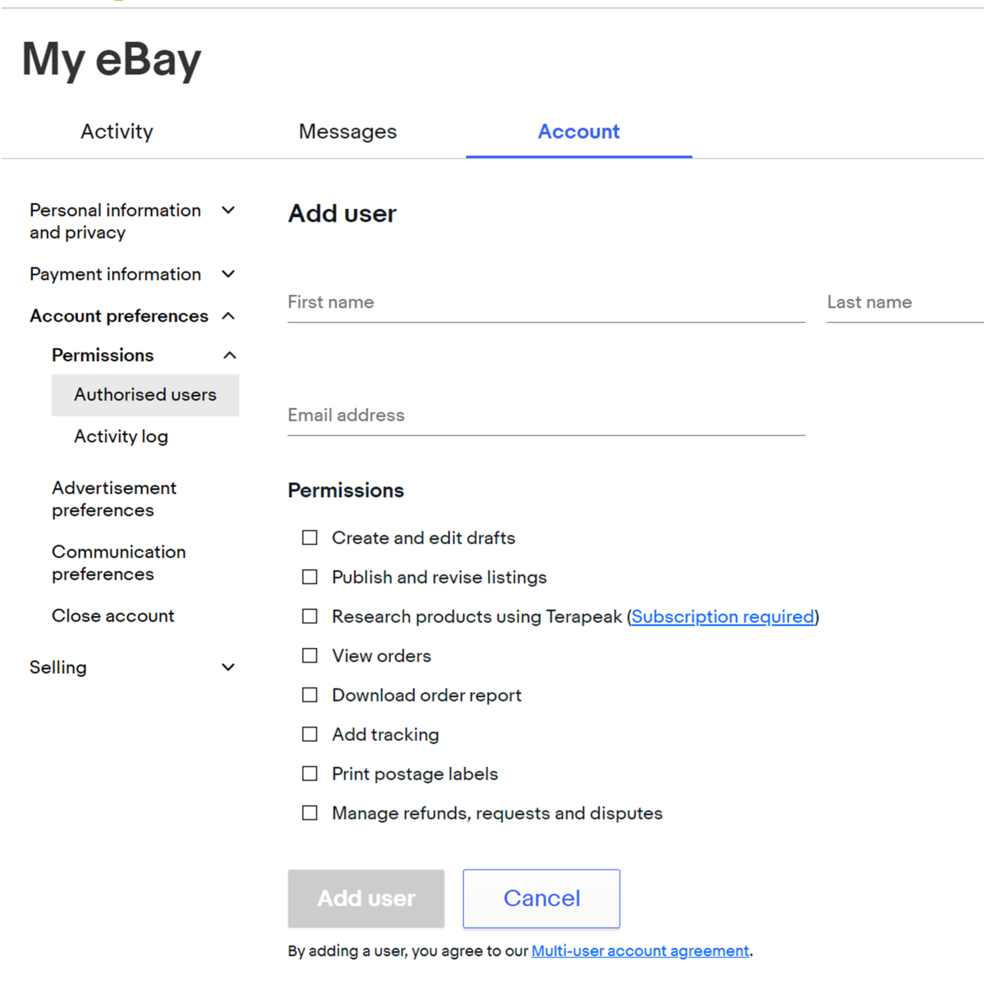 Top Tips
Before you send an invitation, consider creating new eBay accounts to manage specific aspects of your business. For example, if you're inviting an employee to access your account, they could create a new eBay account that will only be used to perform tasks for your business. This will avoid any confusion with their personal buying or selling activity.

You can manage your MUAA invitations and permissions from the Account Permissions page in My eBay.

You can view a list of all accounts you've sent invitations to, revoke an invitation or change/remove permissions.

Once you've granted permissions to other users to manage your account, you can view detailed activity logs on any actions taken. View your activity logs in your My eBay > Account > Account Preferences > Permissions > Activity. You'll see a log of each action performed on your behalf, including dates and times and which account completed the task.